Smart Collections
Unlike static navigation layer, Smart Collections uses the power of search to dynamically present the most relevant products, categories, and filters to your store visitors
Delivers most relevant products, categories, and filters across your categories and collection pages
Presents consistent look and user experience on all pages and search results
One-click integration of a sharp-looking widget to your page
Contact Us
Customizable Smart Collections Widget
InstantSearch+ continuously improves and updates product ranking based on user searches
InstantSearch+ dynamically builds layered navigation adapted to search rankings
Shoppers find the most relevant products as they browse through collection pages with smart collections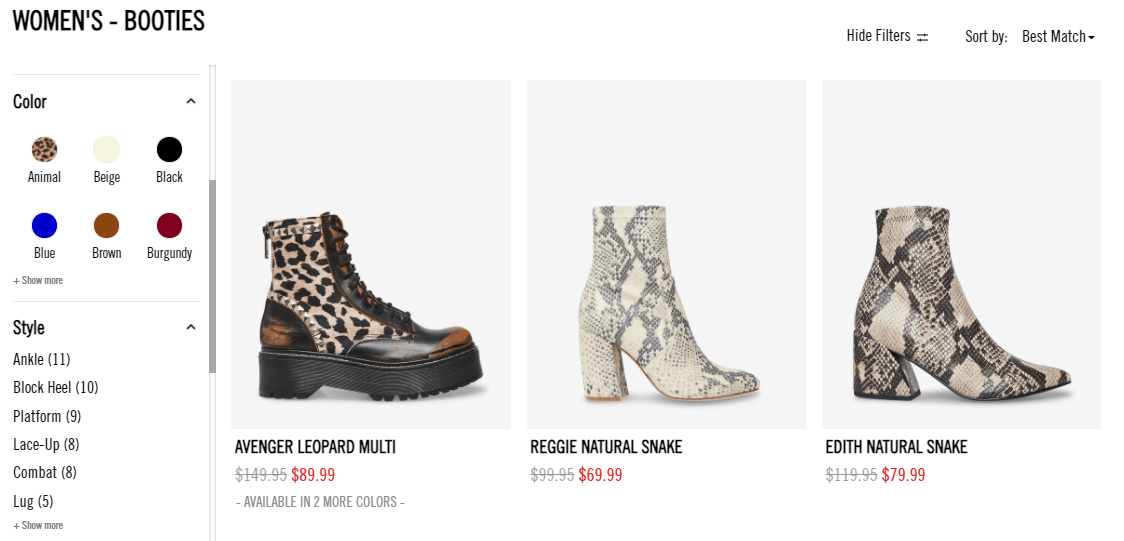 Best Shopper Experience
Get more out of your collection pages with this one-click integration module.
Sharp-looking dynamic navigation bar on your category or collection pages
Consistent user experience with your search results pages
Get eCommerce conversions boost on your collection pages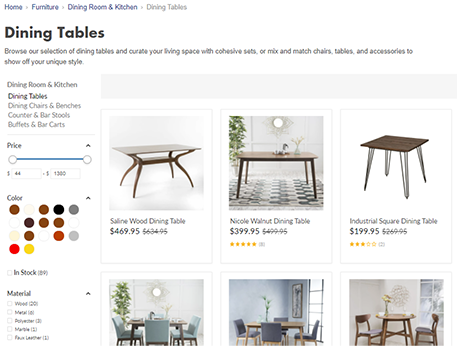 Automatically Expand Your Collection Display with Color Variants
Display all your color variants of a single SKU as if they were separate SKUs
Give each color variant its chance to sell
Our machine learning will track each one and promote the popular ones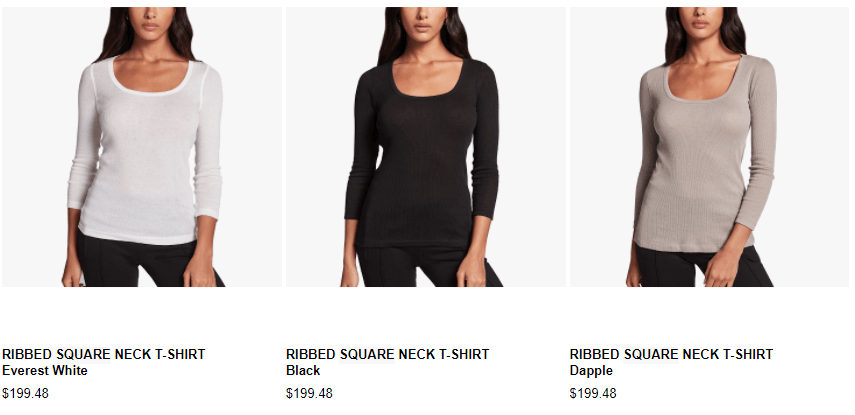 Embed Promo Tiles within Your Collections
Get exposure for related collections, products, looks and break the monotony of collection with inspiring images.
This module is particularly useful for:
Announcements – Get an extra space for store announcements that are relevant for the shoppers' search.
Promoting Products – Use this real-estate as another spot to promote specific products or collections.
Special Offers – Let your shoppers know about special discounts and offerings.