Mothers day is potentially one of the most lucrative days for the eCommerce industry. In 2022 over $31.7 billion was spent on the day, and 2023 projections are set to be even higher. Items such as flowers, cards, jewelry and trips will fly off the shelves. But regardless of what you sell, here are 7 tips to ensure a successful mothers day.
1. Offer Bundles
Mothers Day gifts should be thoughtful. People are willing to spend big, as a sign of love. Offering multiple gifts in the same package expresses thoughtfulness, as the products can complement each other. This is great for increasing your AOV, whilst satisfying your customer.
Make sure that the packaging in bundles is up to scratch. People want to present gifts that are visually appealing; so presentation counts here. Offering recycled packaging is a great way of incorporating your sustainability eCommerce strategy into this holiday.
2. Personalization
Offering personalized eCommerce experiences boosts AOV and customer satisfaction. Welcoming customers with their names immediately shows they are valued. From there, custom gift guides relating to past purchases should be offered. Since shoppers will likely not be purchasing for themselves, using click profile data to offer personalized experiences is ideal. This can even work for first time and anonymous shoppers, without infringing any data privacy laws.
3. Upsell and Cross-sell
Ensure that your AI functionality for upsell and cross-sell is fully optimized before Mothers Day. Since people are in a giving spirit, more shoppers will be likely to select higher priced or complementary products. People are looking to be generous, so make sure your recommendations offer them the relevant products that would be willing to purchase.
4. Email & SMS Marketing
A Mothers Day email campaign is a great low-cost marketing option. Creating a campaign that features products and offers is a great way of reminding customers that the day is approaching. Target customers that are likely to spend, and include coupons to incentivize them to do so. 
Make sure that your emails are mobile friendly, this can be achieved through an app like Tapcart. If the emails aren't optimized for mobile this can negate the positive effects of the email campaign. Also make sure that the emails contain graphics, rather than just text. The more creative and visually appealing, the better!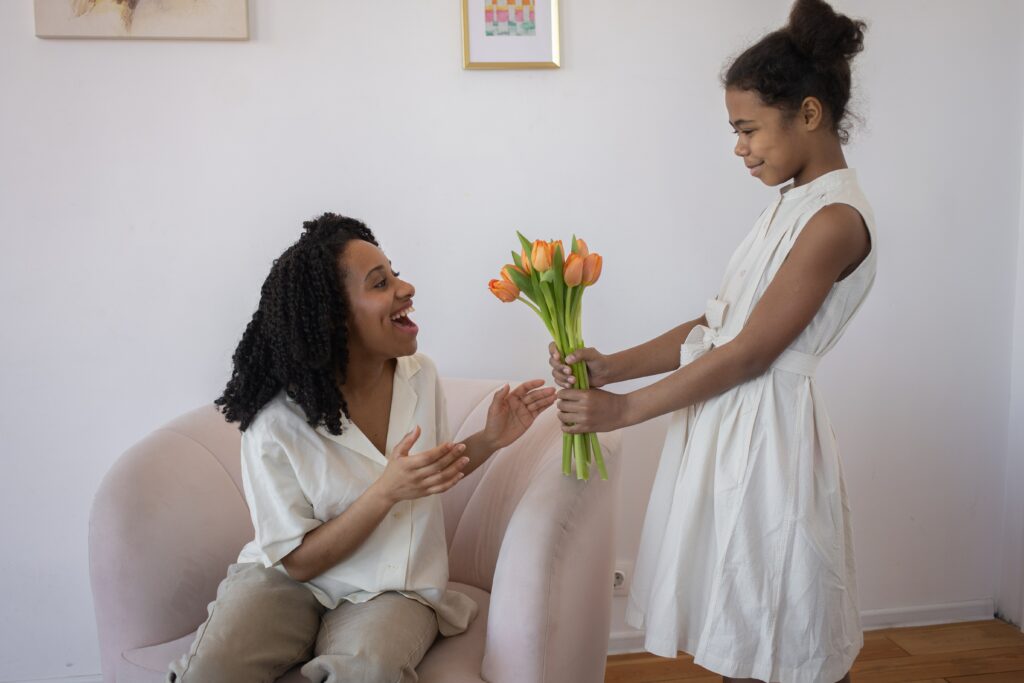 Sending follow-up emails and SMS are a great way to offer more of what they liked. These emails can be sent to targeted segments based on the users actions on your site.
For example:
Customers who recently purchased
First-time visitors to your site
Abandoned-cart customers
Each of these should then be sent a targeted email that correlates to their previous stop. This will keep your brand in their mind, and even help them return back.
5. Loyalty Program
Offer discounts for shoppers who are coming to buy for Mothers Day. People are looking for discounts and vouchers at this time- so give them what they want! This will both boost customer loyalty, increase AOV and increase the chances of lifetime customers.
6. Free Shipping
Offering free shipping for Mothers Day can be a great way to help encourage sales. A good idea is to provide a minimum purchase for the free shipping. See if it's possible to work with a local supplier and delivery service in the areas close by. This can help promote greener eCommerce, which customers respond positively to.
7. Social Media
Make sure that your social media reflects the offerings you are bringing this Mothers Day. Highlight your offers, and be creative with it! Content shouldn't focus on sales, but it should focus on engagement. This improves brand image and makes shoppers feel connected to your business. Reminding them about the holiday as it approaches means that they know they can rely on you, and they will keep coming back.