Promo tiles or promotional tiles are visual boxes used on an eCommerce site to prompt attention to certain products or features in your store. When used effectively these can improve the customer experience, boost sales and create heightened engagement with your brand. Let's take a look at how to use eCommerce promo tiles effectively.
Why Do Promo Tiles Work?
Promo tiles work because they are a great way of attracting shoppers' attention. They can highlight products, promotions or special deals in a way that is enjoyable and engaging for customers. By using high-quality images, or bright colors to attract attention, information that might be lost in standard text is highlighted.
Because they are visually appealing, it entices customers to buy, and improves the customers overall experience.
Best Practices For Ecommerce Promo Tiles
Keep It Simple
Since promo tiles are short and sweet, it's important to not over-complicate them. Adding too much text makes them difficult to read, which undermines their appeal. The language should be clear and concise; straight to the point. The colors should be bold and bright, but not overwhelming and 'too much'. The images should be eye-catching and high-quality. All of these together will create tiles that attract attention and invite engagement.
Feature Promotions
Promo tiles are there to draw attention to promotions that are currently running (the clue is in the name). So use these for this purpose. Demonstrate current sales, discounts and special offers that are being presented at the time. Make sure that your shoppers know what they could be benefiting from at the moment. This benefits the customers and you.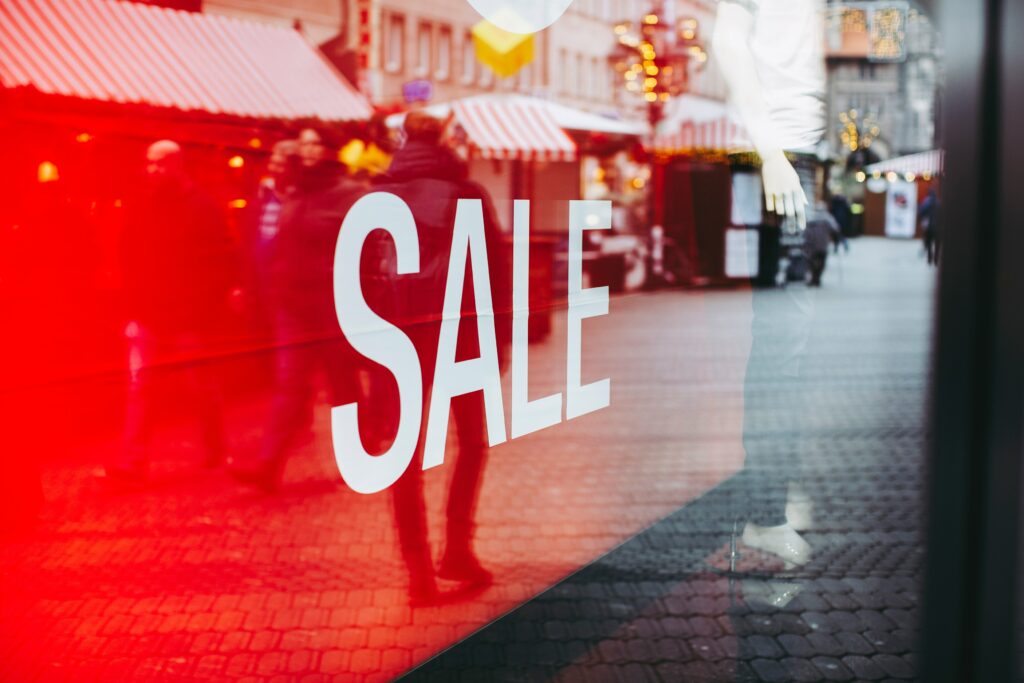 Provide Information
Promo tiles can be used to present information to shoppers. If a deal is being offered, the shopper needs to know the details about the deal. These can be information such as:
Delivery zones
Opening hours
Changes to store
Featured products
Stay Interactive
Adding links to your promo tiles is a great way of creating an overall cohesive customer journey. If they see something they like in a promo tile, it's ideal that they can click on this to be led to the relevant product or collection page. These links mean that the desired outcome of the tiles is achieved- more purchases are made.
Mobile Optimization
We all know the importance of omnichannel optimization by now. More and more users are shopping on their mobile devices, and this has to be considered in any merchandising strategy. Different sizes and formats of photos or tiles should be considered for smaller mobile screens.
Keep It Relevant
Having outdated or irrelevant promo tiles on your store gives a bad impression. The tiles should be updated regularly, and kept an eye on. They should correspond to seasonal promotions, summer sales, holiday discounts, etc. Making sure that they are always on trend means that customers know you are present, and can trust that you are on the same page as them.
Call Them To Action
A great idea is to include a call to action (CTA) in your promo tiles; so shoppers know what they should do next if they like what they see. If they want to benefit from the information they find in the promo tiles, they should click in a certain place or go to a certain part of the website.
Where To Use Ecommerce Promo Tiles
Knowing where to insert promo tiles is as important as what they look like. They can be placed on any page of your website, but this should be thought out strategically. Promo tiles should be considered as part of your overall merchandising strategy.
For example, placing promo tiles on the homepage would mean the content would be something broad and relevant to your whole site; such as a site-wide holiday sale.
If you placed a promo tile on a specific collections page, this could be an offer specific to this collection in particular. The same goes for with a specific product.
Conclusion
Promo tiles are a great way of drawing attention to the right place, at the right time, depending on your eCommerce merchandising strategy. Taking these into consideration when deciding how to merchandise your collections and product pages is key. The result will be boosted customer engagement, increased conversions and brand loyalty.