Search API – for your mobile app
Control your exact customized user experience of Search, Smart Collection, Personalization and Upsell & Cross-Sell Product Recommendation using our direct API, while enjoying our rich self-service dashboard for Merchandising.
Provide your teams the tools and resources they need to create the search experience best suited for your store.
Integrates with your native Mobile App
Gives you front-end control over your shoppers' user experience in the auto-complete drop down and search results page
Contact Us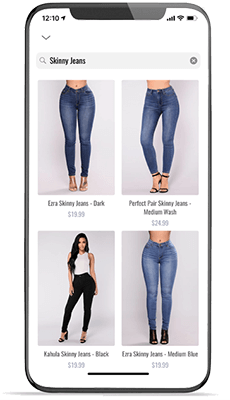 Benefits of using our Search API
Lightning fast, highly relevant, self-learning search 
Engage users with fast and rich autocomplete from the first character typed
Love to code?
Get front-end control over your site search results page and autocomplete drop down
Built for mobile
Get a great search experience regardless of what device your customers are using. InstantSearch+ gives your mobile site and app users a fast, friendly mobile search
Smart Collection, Upsell & Cross-Sell Recommendation, Visual Merchandising, AI based Synonyms suggestions and more, all is included
Merchandising – Control What You Want to Sell
Merchandising is the art and science of display and arrangement of products for best shopper experience. It is a statement of what you would like to sell, be it through manual arrangement, rules, or AI optimization.
Whether you are in the apparel business, electronics, food, or crafts – merchandising gives you control of what you would like to sell and promote.
Search Merchandising
Promote specific products per specific keyword search
Collection Merchandising
Arrange an entire collection product placement
Rule-Based Merchandising
Promote entire categories over others
Upsell and Cross-Sell Merchandising
Set specific rules for product upsell and cross-sellX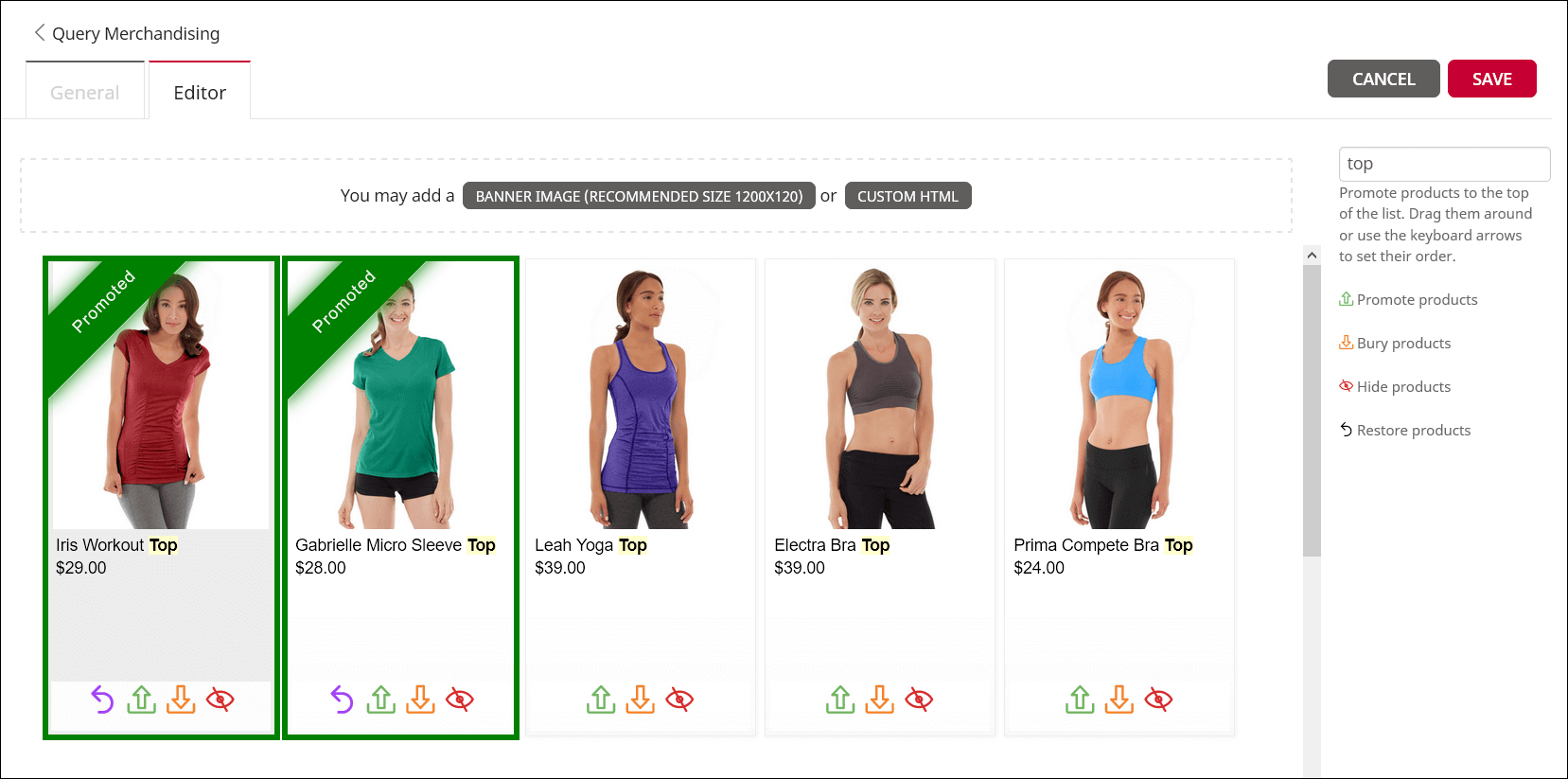 Features and Benefits
Merchandise per your sales objectives
Display the products that align with your business objectives. Control product arrangement based on metrics that are important to you, be it stock, margin, brand, etc
Fit all merchants of any scale
Whether you are a SMB with hardly a single merchandiser on staff or a large retailer with a whole department of merchandisers, this solution is designed to fit your needs
Scale with automated rules and AI
Obviate the need in human intervention with our automated merchandising rules and AI. Control how the collection will look, arrange the products by new arrivals, change in inventory, sales velocity and more. You can even create tailor made alerts that will let you know when an important action in your store has happened
Stay In line with your business needs
No need to manually change collections or rearrange products when there are new stock items, low stock items, trending items, etc. The automatic merchandising rules algorithm, combined with our AI capabilities, will do that for you after the initial set up, leaving you with plenty of time to take care for your other business needs
Visual Merchandising – Simple Drag & Drop
Intuitive, visual drag & drop makes merchandisers' work effective. With a click of a button, merchandisers can promote, demote, move, or hide any product per their sales goals
Adapt quickly on-the-fly to trends or seasonality
A holiday is coming up? A lot of inventory you want to get rid off? New products you want to push? Now you can control how your products and search results will appear to your shopper per pre-determined time period
Fast Simon Powers Millions of Searches a Day for 1B+ Shoppers
Thousands of online merchants and agencies trust Fast Simon+ for consistently relevant personalized results, maximum flexibility and unrivaled time-to-market
The advanced analytics and devoted customer service are pretty great, too
Contact Us