The days of walking into a store, only to be greeted by a smiling sales rep are waning as shoppers flock to their computers and mobile devices to make their purchases. Left alone to navigate eCommerce sites, a strong search is key to keeping your clients engaged as they find what they need. Now we need turbolinks.
With Fast Simon, retailers have better control over what their clients are searching for. Turbolinks allows you to direct specific user search terms to content on your site, ensuring that your shoppers find what you want them to find. If you aren't using Turbolinks yet, you should.
Here are four of the most popular uses, but don't limit yourself just to them!
1. Highlight Sale Items And Best Sellers
Some people veer straight to the sale rack. Or type "sale" into the search box. Many retailers group sale items and best sellers into a single page for easy shopping. Use a Turbolink to bring your thrifty shoppers to your sale rack or your fashionistas to the best sellers without wasting any additional time.
2. Highlight Brand Pages
Not all searches are aimed at a product. Often shoppers will look for information on a brand. If you have a page with information regarding a brand, create a Turbolink to push it to your custom site search results.
3. Help Customers Find Non Product Pages
We are constantly seeing how customers will use the search bar to find non product items like sizing charts or a site's contact page. Often enough, putting a link to these pages in the header or footer just isn't enough. Here's where a user friendly site search can help your clients find the extra information they need before deciding to buy.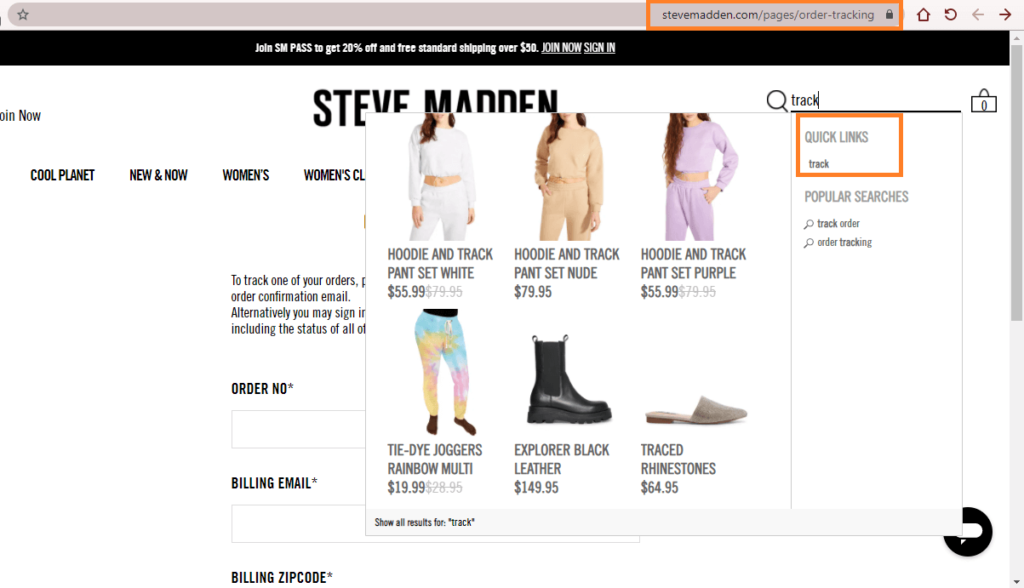 4. Highlight Your Return/Refund Policy
A whopping 84% of consumers find the store's return/refund policy a crucial factor in online buying and will abandon their cart if they can't find how to return an item for a replacement or a refund. Using Turbolinks on search words like "return" and "refund" can easily help your customers find your return/refund policy, leaving them with one less reason to abandon their shopping cart before checkout.
5. Redirecting Customers To Your Other Stores
Have multiple stores catering to different things? Are your customers looking for men's clothes in your women's clothing store? Redirect customers between your other stores means you're keeping business where you want it.