Though 2020 spelled doom for many industries, e-commerce sales have mostly either remained stable or even exceeded forecasts. This trend towards digitalization of retail has significantly accelerated in the wake of the coronavirus pandemic, and has underscored the need for retailers to optimize digital shopping experiences ahead of the ultimate annual online shopping extravaganza: Black Friday and Cyber Monday.
During this post-Thanksgiving peak in sales, brick and mortar and online retailers alike put forth aggressive discounts and time-limited deals which, in turn, cause an immediate spike in consumer purchases.
The four days encompassing Black Friday to Cyber Monday are often seen as the kickstart to the holiday shopping season, with many consumers choosing to shop early for Christmas gifts for their loved ones. This year especially, with many shoppers spending significantly more time at home and missing their loved ones dearly, e-commerce holiday sales are projected to 'explode', with nearly two thirds of surveyed shoppers attesting they plan to do their holiday shopping online, and Deloitte forecasting up to 35% growth versus last year. This kind of demand has already forced the likes of Amazon to add hundreds of thousands of fulfillment chain employees, and it will undoubtedly put online retailers' sites, marketing and conversion strategies to the ultimate test.
Is your e-commerce site ready for the holiday season online shopping tsunami experts are predicting?
Here are 5 things you can do now to ensure you maximize sales on Black Friday and Cyber Monday.
To capitalize on the forecasted increase in site traffic on Black Friday and Cyber Monday, it's important to ensure your collections are optimized for user experience and set according to your business plan. Take a close look at the following:
Group Products Together: Group together products with similar colors, types, designs in order to give the page a neat, appealing look, thus encouraging shoppers to make a purchase.
Manually Push High-Stock and High-Conversion Items to the Top: Showing items near the top of search results or collection pages increases their visibility and therefore the likelihood that the items will sell. For this reason, it makes sense to manually merchandise items which have high inventory and/or high conversion rates, helping you prevent having to deal with surplus, prolonged storage, and having to discount these items later on, possibly to the point of loss.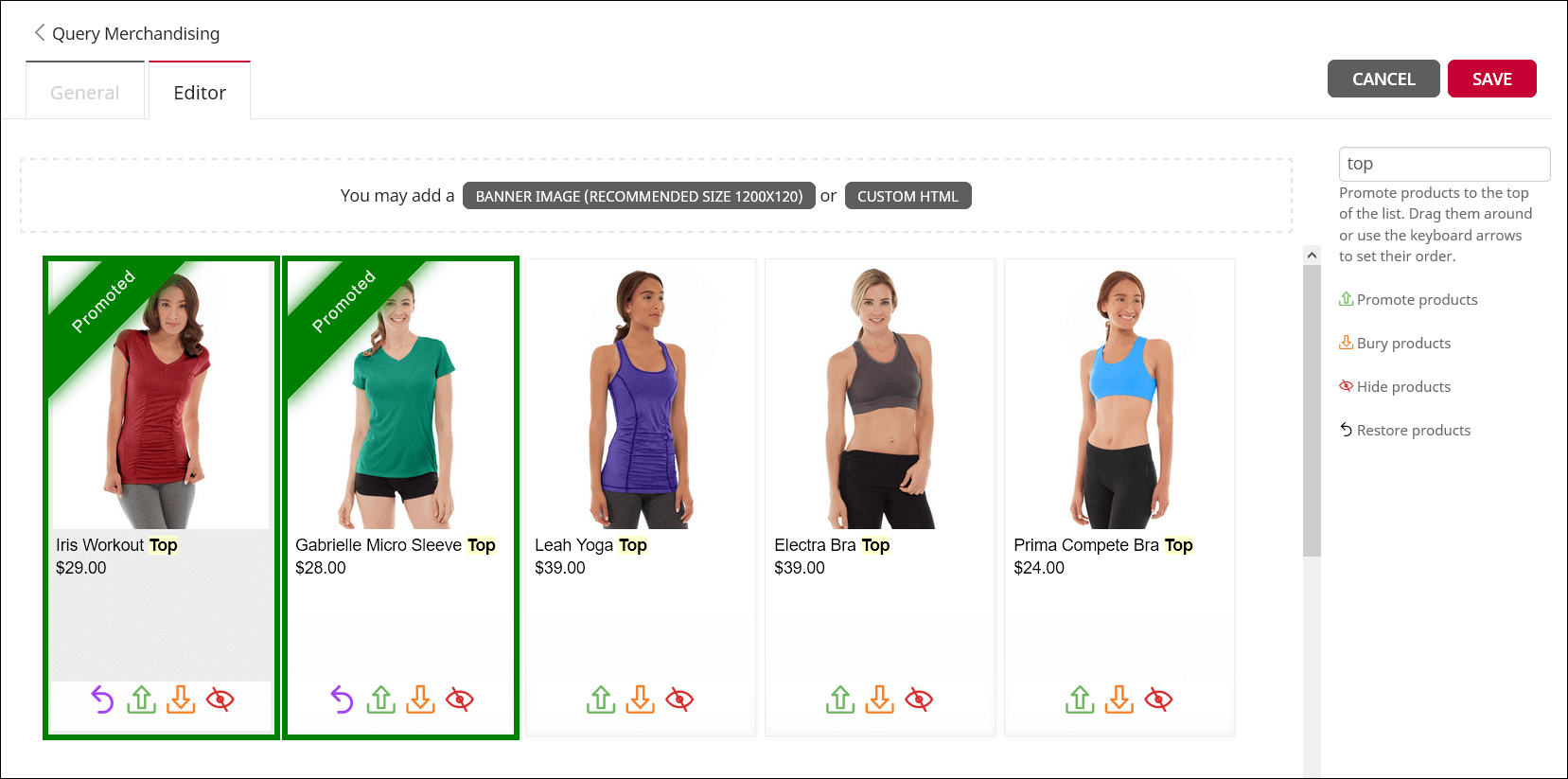 2. Personalize Search & Collections
Take the time to go over your internal search function and ensure that it identifies shopper preferences and intent, to present the most relevant results. This can be achieved through a Machine Learning AI-based site search that uses textual and visual catalog information as well as aggregated user data to display and rank results. The best-case scenario here is to reach an alignment between what the shopper is interested in purchasing, and what the merchant is interested in selling.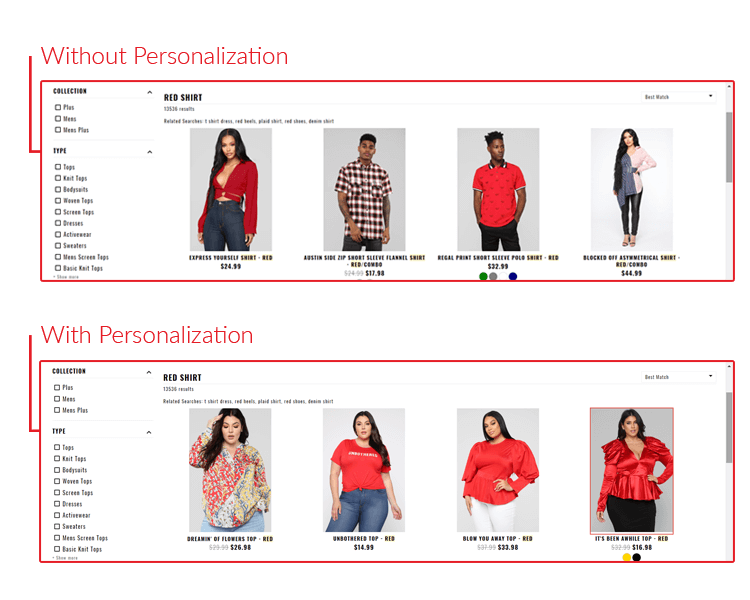 3. Help Shoppers Find Similar Styles
Once a user has conducted a search on your site and clicked on a product, he or she still may not be certain as to what they're looking to buy. In these instances, it's immensely helpful to include recommended products based on the user's signals. This component can be added in the product page or in the cart, through functions such as 'Suggested Products' or 'Complete the Look'.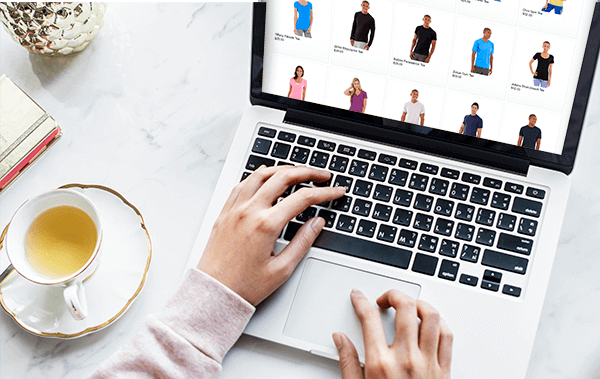 Given that during the holiday season, people may be shopping for themselves, loved ones and acquaintances, the list of products they're interested in could be vast and varied. Suggesting additional products not only improves the odds of conversion in general, it increases add-to-cart actions and also aids in increasing average order value (AOV). It can't hurt to give your shoppers more options and ideas!
4. Boost Mobile App or Site with Search & Filters
Enhance your mobile shoppers' experience with relevant search and filters to help them find what they are looking for faster. If you don't already employ these filters, consider adding price, category, size, color, and other attributes relevant to your products. These filters should be sortable, when applicable, and easy to remove and add on a mobile device.
In fact, BFCM preparation is an excellent opportunity to audit your mobile shopping experience from A to Z. Be critical and address the issues one by one in the weeks remaining: are images large enough, and zoom-able? Are product names and descriptions clearly readable on a mobile device? Are your mobile search function and mobile cart easily, correctly and intuitively usable on a mobile device? If the answer to any of these questions is no, you may even want to address it before fixing potential issues on desktop.
5. Plan, Plan, Plan
Black Friday and Cyber Monday are your marketing plan's make or break moment. First, take a look at the basics and verify you're covered: Is your checkout process streamlined, user friendly and technically sound? If not, address these issues before anything else. Do you have an effective abandoned cart email campaign?
Once your bases are covered, look into a specific marketing strategy for Black Friday and Cyber Monday. In recent years, shoppers have become accustomed to deep discounts, upgraded or free fulfillment, and more-generous-than-usual return policies on BFCM. This is not the time to be hesitant in your communications or to protect a high margin that can cost you sales. Think early access, additional loyalty rewards, extended promotions, daily emails and SMS (while adhering to relevant legislation) and state-of-the-art graphic design.
A successful holiday shopping period can make or break a sales year for any retailer, and preparing for it ahead of time can make a world of difference. With 2020 slated to be the largest grossing Black Friday/Cyber Monday to date, there's no time to waste. Let's make 2020 Black Friday and Cyber Monday one for the books!