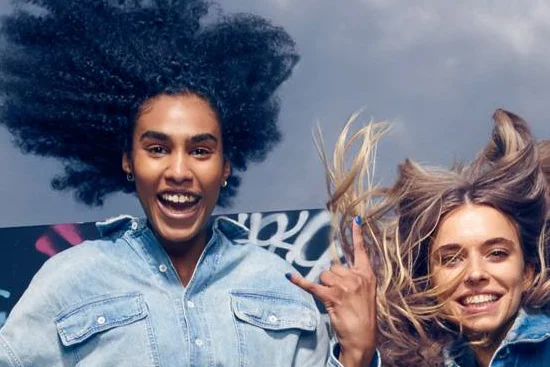 Deliver incredibly detailed onsite search results and drive conversions
Challenge
Flexible, self service search solution that would improve Steve Madden's conversion rates, A need for a robust solution that can support various languages and brands.
Solution
Seamless integrated on-site search, Self-learning and fast site search
Results
1
Exceeded their target conversion rate
2
Migrated successfully to Shopify Plus
3
Increased user value from search
About
What began as a modest $1100 investment in 1990 has developed into one of the most iconic brands in footwear. From a factory in Queens, NY, Steve Madden has revolutionized the shoe industry, merging years of experience with unique and creative designs. Today Steve Madden has more than 350 stores worldwide combined with digital presence across eCommerce and social media.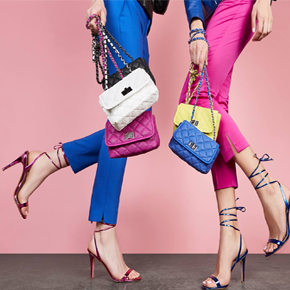 Challenges
Migrating to Shopify Plus, Steve Madden searched for a flexible, self service search solution that would improve their conversion rates. They wanted a robust solution that could span across their sites in various geographies, languages, and brands.

Solutions
Seamless integrated on-site search
Steve Madden is a leading eCommerce company in the fashion industry, operating several owned brands powered by Fast Simon (Steve Madden, Betsey Johnson, Superga and Dolce Vita).
Like most retailers with an online presence, Steve Madden is always on the lookout for a better online shopping experience, allowing shoppers to find what they want quickly and get to checkout faster. That is why they chose to partner with Fast Simon. When it comes to the autocomplete dropdown menu, Steve Madden chose a horizontal design on desktop, allowing them to showcase their products images at first glance, while keeping a vertical design on mobile.
Relevant, Self-Learning & Lightning-Fast Site Search
Knowing the exact metrics of each search term and filter category is very important to Steve Madden, which is where Fast Simon's robust reporting and analytics come in handy. They can see the exact impact of every keyword on their top line.

Results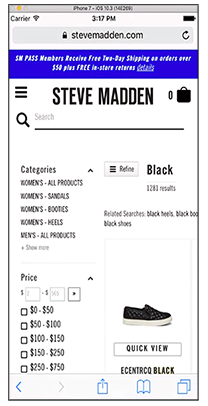 Steve Madden uses Fast Simon to deliver incredibly detailed onsite search results and drive conversions.
Since the first setup with Fast Simon, Steve Madden has grown by a further 10 stores globally. Conversion rate from search has doubled compared to non-search shopping sessions, across all the brand stores.