Boost conversion like some of the fastest growing brands
and over 20,000 other leading or fast growing ecommerce sites
Advanced search functionality for ecommerce sites
Comprehensive search functionality for online shops
Advanced search functionality for large online retailers
Smart search functionality for large ecommerce retailers
Advanced search functionality for large e‑commerce retailers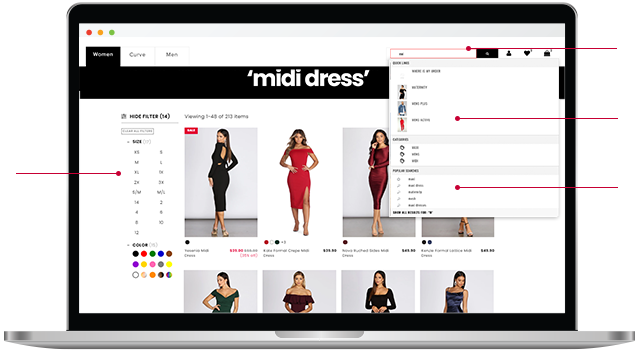 AI-based
instant search
Smart autocomplete
(eg- gender based)
Typo & autocorrection
Auto synonyms and antonyms
Visual search &
complete the look
more
Give your users exactly what they want, when they want it
Give your users exactly what they're searching for
Give your users exactly what they're looking for
Provide your users with what they're looking for
Give your users exactly what they're looking for
Advanced merchandising that keeps you in full control
Advanced merchandising that you can easily control
Smart merchandising that you can easily control
Seasonal Color
Seasonal
Color
Best Seller in this collection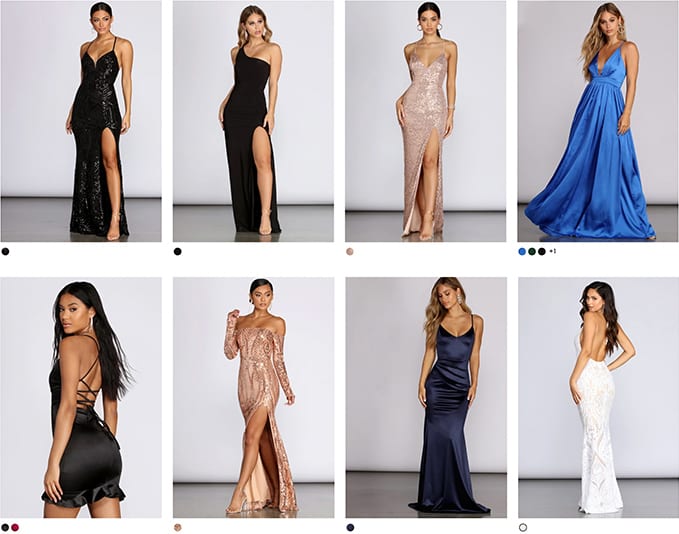 Present the most relevant products based on your business goals
Present the most relevant products based on your business rules
Present products based on your business logic
Present products based on your business rules
Optimized shopping experience
Personalized shopping experience
Personalized shopping experience
Personalize your users' shopping experience to maximize conversions
Optimize your users' shopping experience to maximize conversions
Chip Overstreet, Spiceology CEO, talks about how the store's sales incresed significantly with InstantSearch+ visual merchandising.
Charlie, Rockville Audio CTO & Co-Founder, talks about how the store's conversion rate increased, thanks to InstantSearch+.
Prior to InstantSearch+, we used a very basic, non-semantic search. The move to InstantSearch+ was a significant upgrade in speed, relevance, and feature sophistication.
Jon Pickard Targus.com
We've been using Instant Search for about 3 years and it is a huge part of our business. It's been a big contributor to the growth of our company and has helped us grow roughly 40% YoY
Alex Back apt2b.com
Excellent App and Great, Responsive Customer Service/Sales Reps! Regardless of the size of your store you should check this out!
Dylan Kirkup 401games.ca
We found IS+ to have all the bells and whistles we wanted in a search app at an affordable price point.Thank you IS+! Would strongly recommend.
Corey Frons coffeeforless.com
InstantSearch+ is doing a great job in helping us identify what our shoppers want and providing them with accurate results

Alex Cranmer ima-usa.com
InstantSearch+ gives visitors to my site a super fast autocomplete experience and a results page that not only has the right items but also any blog posts associated with the search



Griffin Thall puravidabracelets.com