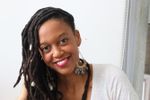 Anelisa Nokoyo
Expertise
Copywriting, Editing, Branding, Social Entrepreneurship, Psychology, Wellness, Beauty, Entertainment
Education
2nd Year Psychology and Ethics at the University of the Western Cape, Diploma in Organic Skincare from the International Centre of Excellence
Experience
Anelisa Nokoyo is a versatile copywriter and editor with a rich background in creative content development. Her creative flair shines through her diverse content creation, from scripted videos to blog posts and podcasts. Armed with a Diploma in Organic Skincare, she possesses a deep-seated passion for holistic wellness and beauty. Anelisa takes pride in her ability to assist small businesses and brands in effectively conveying their messages to the world. Beyond her professional life, she finds solace in nature, sci-fi literature, and films.
About Fast Simon's Editorial Process
At Fast Simon, we continually strive to bring you the latest e-commerce insights to help e-tailers optimize various aspects of the customer's online shopping experience. The editorial team comprises content researchers, expert e-commerce writers, experienced editors, and knowledgeable fact-checkers. We do in-depth research and planning before allocating topics to the most suitable writer. Writers use their first-hand experience, training, and reliable sources to craft their content. Once written, editors proofread and review the posts, and fact-checkers verify all content. Check out our editorial process for further information on how we deliver newsworthy and trustworthy insights.
Latest from Anelisa Nokoyo