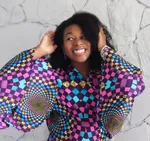 Jameela Ghann
Expertise
Marketing, Shopify, E-Commerce Strategy, SaaS, SEO
Education
Bachelor of Business Administration from Mount Royal University, Web Development Certificate from Mount Royal University
Experience
Jameela holds a bachelor's degree in business and is passionate about helping businesses attract their ideal customers. She is dedicated to providing comprehensive content marketing plans through email marketing, link building, co-marketing partnerships, social media, and on-page SEO. Jameela's expertise lies in researching target markets and understanding their pain points leading to a proven track record of creating content that ranks on the first page of Google.
Quote From Jameela Ghann
"Craft valuable content that speaks directly to your target audience because visibility and engagement are key to success."
About Fast Simon's Editorial Process
At Fast Simon, we continually strive to bring you the latest e-commerce insights to help e-tailers optimize various aspects of the customer's online shopping experience. The editorial team comprises content researchers, expert e-commerce writers, experienced editors, and knowledgeable fact-checkers. We do in-depth research and planning before allocating topics to the most suitable writer. Writers use their first-hand experience, training, and reliable sources to craft their content. Once written, editors proofread and review the posts, and fact-checkers verify all content. Check out our editorial process for further information on how we deliver newsworthy and trustworthy insights.
Latest from Jameela Ghann