Incorporating flexible merchandising (also known as Buy Now, Pay Later or BNPL) effectively into your merchandising strategy can produce great benefits. Some of these include increased conversions, customer loyalty, and a more holistic shopping experience. In order to achieve this effectively, you must consider the places you include merchandising to create a seamless shopping experience.
Flexible Payment Merchandising
When it comes to the eCommerce experience, convenience is key, which is why flexible payment options are becoming increasingly popular. Having multiple payment options is becoming more expected by shoppers, and is influencing purchasing decisions.
As each element of the eCommerce experience continues to evolve and expand, the task is to ensure that the overall shopper journey remains as seamless as possible. In order to create a holistic shopping experience that flows right up to checkout, flexible payment options must be incorporated into the site wide merchandising.
Why Offer Flexible Payment?
If you aren't offering flexible payment options, you're getting left behind. People expect to purchase through multiple payment options, rather than the only option being the regular credit card route. In 2021, 49% of payments were made via digital wallets, and 60% of consumers today have at some point used Buy Now, Pay Later options. If these aren't being offered, shoppers will feel they aren't being provided the full flexibility they should be.
Flexible payment options are there to optimize the customer experience. Since Covid, BNLP has continued to grow in popularity. This is because it offers an alternative to credit cards and credit ratings, whilst still creating the potential for high ticket purchases that don't immediately break the bank. For things like furniture or large electronics, more and more people are relying on flexible payment options being available.
Ultimately, shoppers want to have a convenient customer experience that fits with their own needs. Since BNPL offers this, it is important that it is considered in your digital eCommerce strategy.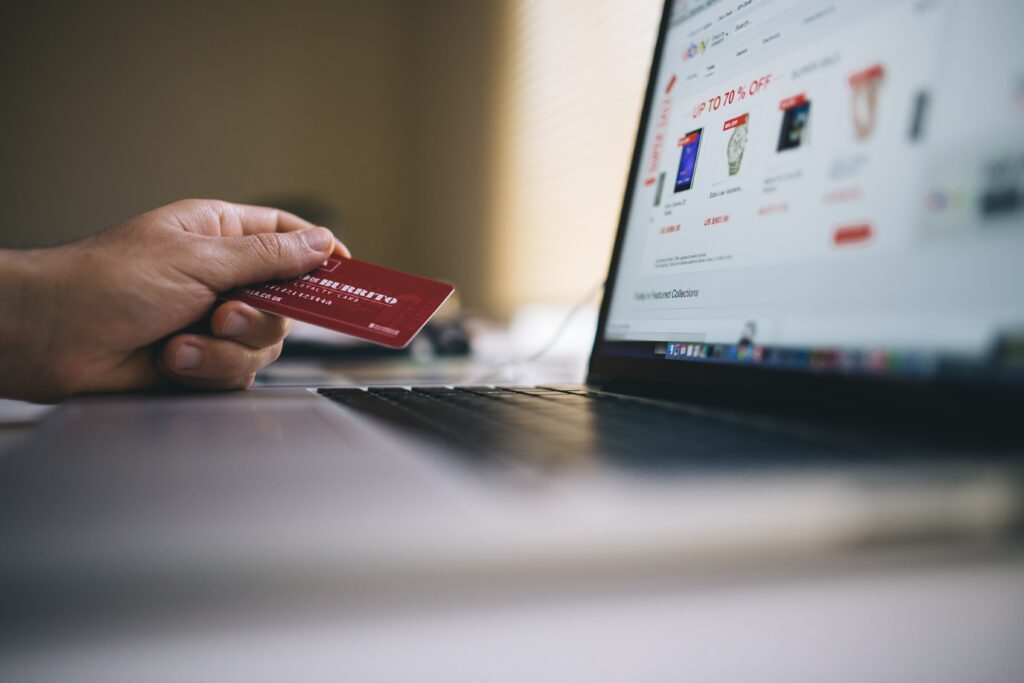 Incorporate BNPL Into Merchandising
The best way to effectively incorporate flexible payment merchandising is to make sure it's a top consideration when putting together your businesses merchandising strategy. There are different ways that you can incorporate flexible payments into your merchandising through different areas of your website. Let's take a look at some of them now:
Homepage Banners
Homepage banners are a great place to incorporate flexible payment offerings. Since this is the first point of contact many will have with the site, it will be clear what the options are straight away. This could be a contributing factor to people deciding to stay on the site. Also, if any new payment options have been recently added then this is a great place to advertise that. At the bottom of the homepage it can be a good idea to include accepted payment logos to keep it visible, and in case there is anyone searching for this.
Promotional Badges
Promotional badgers or widgets are great to place on category pages. Shoppers may be considering which options to take, and if they are presented with different payment options as well as offers or highlights, this can be a persuading factor in making a purchase. Drawing attention to flexible payment plans on product pages can also help steer people in the right direction, as they are already considering purchasing.

Online Banners
Banners can be included within the product grid on category pages, which is effective merchandising as it proves how hassle free the process is. Just as the information is seamlessly integrated into the product grid; the payment options are seamlessly integrated into the checkout options. This is especially effective with high ticket items, where installment plans can be emphasized. This will help to alleviate concerns about affordability.
Checkout
It's crucial to ensure that flexible payment options are displayed as clearly and prominently as possible on the checkout page. They should be straightforward as possible, with no cluttering up the page. This would have the reverse desired effect and dissuade people from using the payment options, as they may seem complicated and untrustworthy. If you do feel it's necessary to explain the options further, add pop up or collapsible boxes with the essential details.
FAQs
The FAQs is a great section on the site to have optimized. All information should be available here, clearly and efficiently. The content from the merchandising banners can also be linked to here. Shoppers should be given full clarity; the ability to compare payment plans and make fully informed decisions.
Benefits of Flexible Payment Merchandising
Incorporating BNPL into your merchandising strategy comes with many benefits for your business. It immediately boosts the checkout experience for your shoppers, therefore maximizing transaction approvals and removing cart abandonment figures. Naturally, it increases conversions as all shoppers are able to find a payment option that suits their needs.
On top of that, merchants are able to gain analytical insights into what their customers prefer, and how they can optimize this offering. New customer acquisition is increased, as the more flexible the process, the more people it appeals to. Without this, customers may be put off from making a purchase.
Overall, it shows customers that you care about them and their experience; increasing brand loyalty and user experience. Incorporating these options into merchandising means that the shopping experience is smooth and optimized, meaning customers will keep on returning to your site.
Conclusion
Creating an effective flexible payment merchandising strategy is possible as long as it is considered within the bigger picture of your website's overall merchandising. Including these offerings at different stages of the website weaved into your own merchandising will create an optimal outcome for both merchant and shopper.