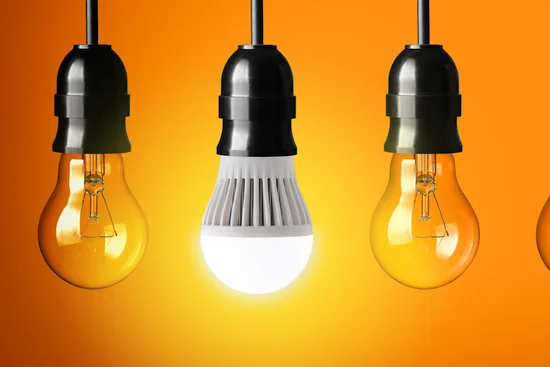 Fast Simon's "solution that works" keeps up with merchants fast changing world & doubles AOV.
Challenge
Updating a frequently changing catalog, A solution that works without regular need for technical support
Solution
Relevant product suggestions, Customizable visual displays, Relevant and useful analytic reports
Results
10x
Increase in conversion rate from search
3x
Increase in search revenue compared to non-search sessions
About
BulbAmerica.com began in 2003, back then providing specialty light bulbs for stage and studio lighting. Since then it has become the largest online source for light bulbs and fixtures in the US, providing any kind of light bulb for all those who need it at great prices. Having earned a deep trust from their customers, BulbAmerica now sells to over 1.5 million loyal clients, 70,000 kinds of unique light bulbs of all kinds of lighting, ranging from specialty, medical, studio, automotive and more.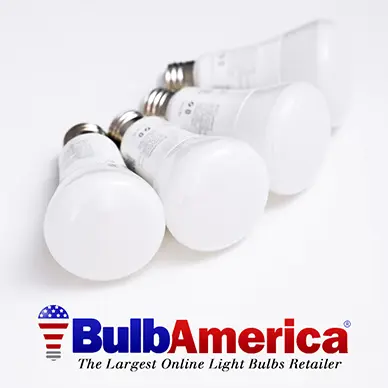 What I like about Fast Simon is - it simply works. I see the conversion rate is good, which means that the customers are able to find the right things they need, and they are able to place their orders. This is most important; a reliable search solution with good and relevant results.

Challenges
Relevant products being easily accessible
Discontinued products not displayed first
Easily viewable recommended products
A system that keeps up with fast changing inventory

Solutions
Considering how our product tags are created, Fast Simon is the easiest search solution to integrate our search. With Fast Simon, we are able to set up the Filters to work directly with our product tags, without having to update tens of thousands of products.
Recommended Suggestions Accurate To Initial Product Search
In the light bulb industry the stock moves forward at a fast pace. For example fluorescent bulbs are replaced by LED, higher watt moves to lower watt, and items are constantly being discontinued and replaced. BulbAmerica needed a system that would still allow customers to see what they were originally searching for, even if they have been discontinued. Once seeing it is out-of-stock, the system helps the customer find similar available products, however always  displaying available options before the out-of-stock counterparts. The Fast Simon suggestions create this possibility, increasing overall conversion rate and leaving the customers informed and happy.
Customizable Product Display According To Merchandising Rules
The merchant could ensure that relevant products appeared first through using the 'Filter' and 'Tags' which are easy to use and mean that the desired sale items are clearly viewable. The ability to move items to the top of selections, promoting certain items is a beneficial function.

Results
The reports have useful information and the analytics are good.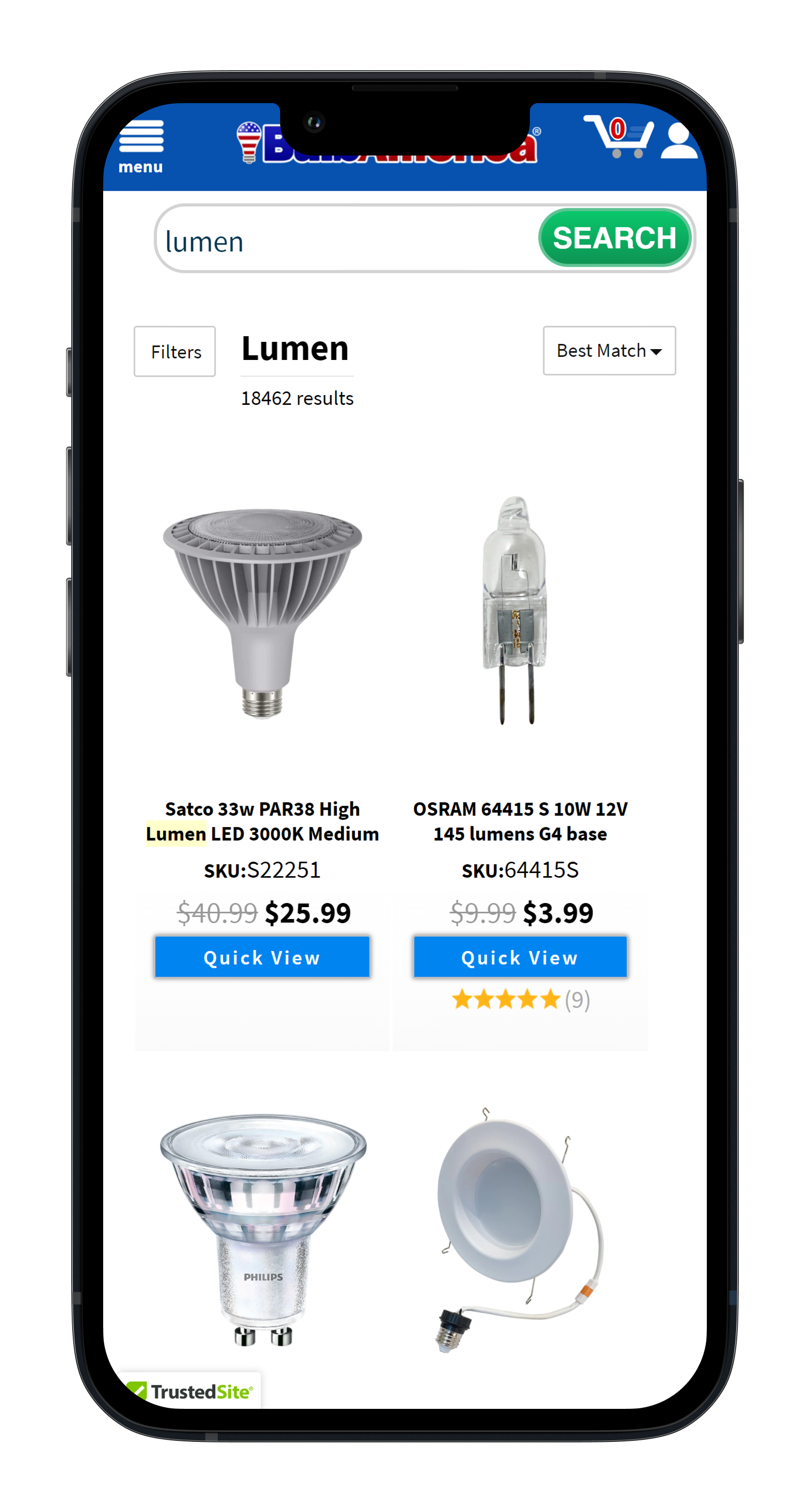 Fast Simon has provided BulbAmerica quite simply with "a solution that works", in their own words. There is little need for any assistance, as the Fast Simon system provides the merchant with relevant useful analytics, and provides the customers with helpful suggestions, clear product offerings and relevant recommended products. It's a system that can keep up with the fast-changing world of lighting, and continues to be beneficial to overall conversion and client satisfaction.