Retail Merchandising
Display & Arrangement of Products in Your eCommerce Store.
Fast Simon Retail Merchandising offers automation of online merchandising to delight your shoppers and maximize your sales.
Online Visual Merchandising for professional merchandisers
Rule Based Automation for scale and small businesses
AI Based Optimization based on various sales signals
Contact Us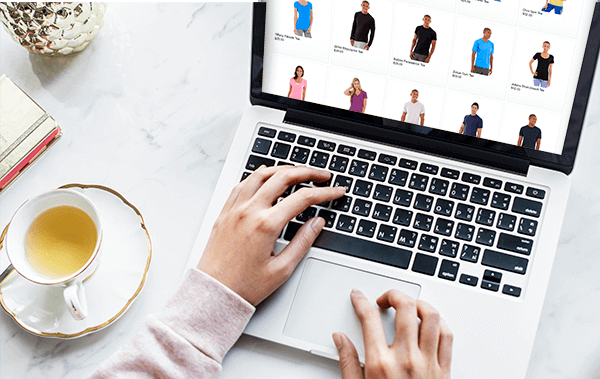 Merchandising – Control What You Want to Sell
Merchandising is the art and science of display and arrangement of products for best shopper experience. It is a statement of what you would like to sell, be it through manual arrangement, rules, or AI optimization.
Whether you are in the apparel business, electronics, food, or crafts – merchandising gives you control of what you would like to sell and promote.
Search Merchandising – Promote specific products per specific keyword search
Collection Merchandising – Arrange an entire collection product placement
Rule-Based Merchandising – Promote entire categories over others
Upsell and Cross-Sell Merchandising – Set specific rules for product upsell and cross-sell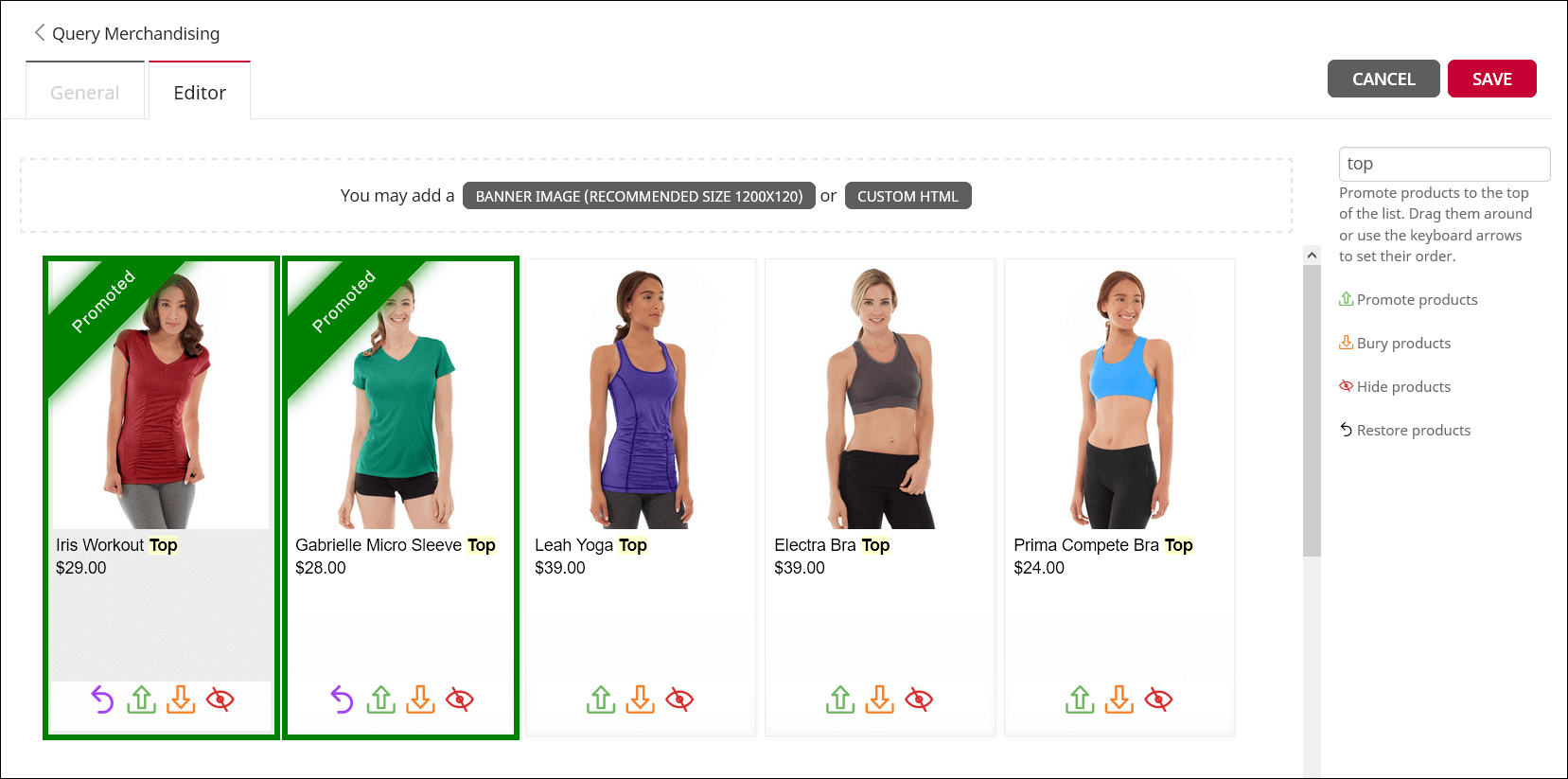 Online Visual Merchandising – Let Merchandisers Do The Work
Create a personalized, targeted experience for your shoppers using simple, drag & drop visual editor:
Geo based – Personalize your offering so that Canadian and Florida shoppers would get a different look of your coat collection
Time based – Create a time limited arrangement and promotion for Father's day Weekend
Signal based – Let merchandisers use sales, inventory, and other signals to optimize experience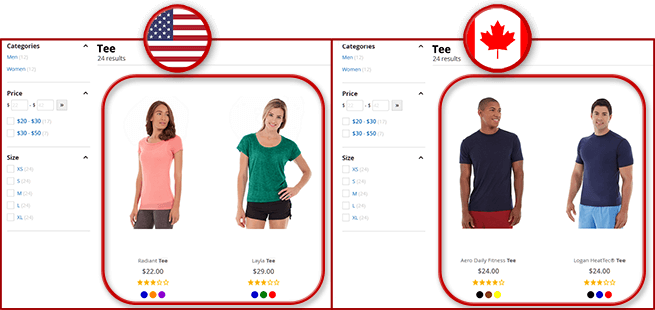 Rule Based Merchandising – Automate and Scale
Whether you can't afford human merchandisers or you need to scale, all you have to do is set up the rules for merchandising.
Attribute Based – promote per certain product attributes
Sales Velocity – change product position per its sales performance
Inventory Depletion – place a product based on its inventory
Category Based – promote certain category over others.
Rule based merchandising can co-exist with drag & drop visual merchandising. You can use both!

Display Merchandising Optimizer
Do you know for a fact which product image sells best?
With Fast Simon's advanced AI technology, you can stop guessing and change the way you merchandise your entire collection.
The Display Merchandising Optimizer uses advanced AI to analyze shopping behavior, and other data signals to instantly find and present the most inspirational and effective images.
Merchandisers can create personalized, targeted experiences with simple drag-and-drop editors.
Companies without merchandisers, or that need to scale, can leverage rules-based automation to reduce unnecessary human intervention.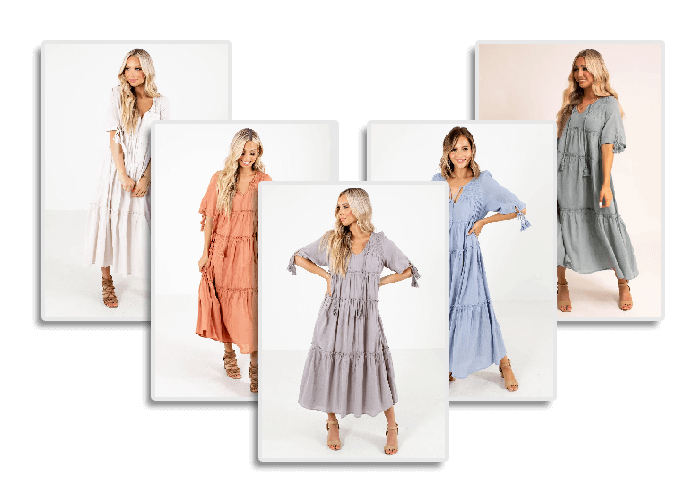 Optimize Display with Promotional Tiles
Get more out of your collection pages with promotional tiles that are interleaved within the grid.
This module is particularly useful for:
Announcements – Get an extra space for store announcements that are relevant for the shoppers' search.
Promoting Products – Use this real-estate as another spot to promote specific products or collections.
Special Offers – Let your shoppers know about special discounts and offerings.
Features and Benefits
Merchandise per your sales objectives
Display the products that align with your business objectives. Control product arrangement based on metrics that are important to you, be it stock, margin, brand, etc
Fit all merchants of any scale
Whether you are a SMB with hardly a single merchandiser on staff or a large retailer with a whole department of merchandisers, this solution is designed to fit your needs
Scale with automated rules and AI
Obviate the need in human intervention with our automated merchandising rules and AI. Control how the collection will look, arrange the products by new arrivals, change in inventory, sales velocity and more. You can even create tailor made alerts that will let you know when an important action in your store has happened
Stay In line with your business needs
No need to manually change collections or rearrange products when there are new stock items, low stock items, trending items, etc. The automatic merchandising rules algorithm, combined with our AI capabilities, will do that for you after the initial set up, leaving you with plenty of time to take care for your other business needs
Visual Merchandising – Simple Drag & Drop
Intuitive, visual drag & drop makes merchandisers' work effective. With a click of a button, merchandisers can promote, demote, move, or hide any product per their sales goals
Adapt quickly on-the-fly to trends or seasonality
A holiday is coming up? A lot of inventory you want to get rid off? New products you want to push? Now you can control how your products and search results will appear to your shopper per pre-determined time period