This merchandising guide will give you all the information you need on boosting your merchandising strategy. Whether you're selling products online through an e-commerce platform or are operating a brick-and-mortar location, having a great product just isn't enough to stand out from the crowd. Upping your merchandising game can have a huge effect on your bottom line, no matter if you're selling on the web or in person.
But your merchandising strategy has to be more than just ensuring everything looks good. Yes, a pretty store or e-commerce site is enticing, but does it make your customers fill up their baskets? Does it drive your average order value? If your current methods aren't cutting it, how do you level up to a merchandising strategy that actually works for you? Don't worry, we're here to help.
But first: why does merchandising matter? Good merchandising can:
Attract customers
Help your business sell a wide variety of products
Generate traffic
Get you more sales with special offers
Turn casual browsers into actual buyers
Merchandising is all about knowing your customer. You'll need to understand who they are, what they want, and what makes them buy in order to give them the best shopping experience possible, completely tailored to them, ensuring they come back again and again.
Here are a few of our favorite merchandising strategies. The best part? They work! Read on to choose what you wish to apply in your physical or online store.
Merchandising Strategies 101
These effective merchandising strategies have always been popular among retailers and they're perfect for both in-store and online sales. New to merchandising and not sure what your customers respond to? Start with these tactics.
Best Sellers
It's basic psychology—people want what other people have. That's how trends are created. So why not entice customers to enter your brick-and-mortar store by displaying the best sellers everyone's after in your front window? This method will show passersby that your store is the destination for hot new items, while keeping things interesting for your regulars. Selling online? Prioritize the items you sell on your website based on how popular they are, showing best sellers first. Or, create a best sellers section that is automatically updated based on your sales, thanks to an AI-powered tool like Fast Simon.
Liquidation
Who hasn't gone on an e-commerce website only to click on the red "Sale" button without looking at anything else, or entered a store and booted it to the very back section to see what kind of treasures could be found at unbelievable prices? Promoting older products at reduced prices will help you keep your stock fresh, so customers can always find something new and exciting when they shop with you. This merchandising tactic will be especially effective if your customer is bargain-focused and loves a good sale. (Check out the Know Your Customer section below to learn how to sell better to bargain hunters.)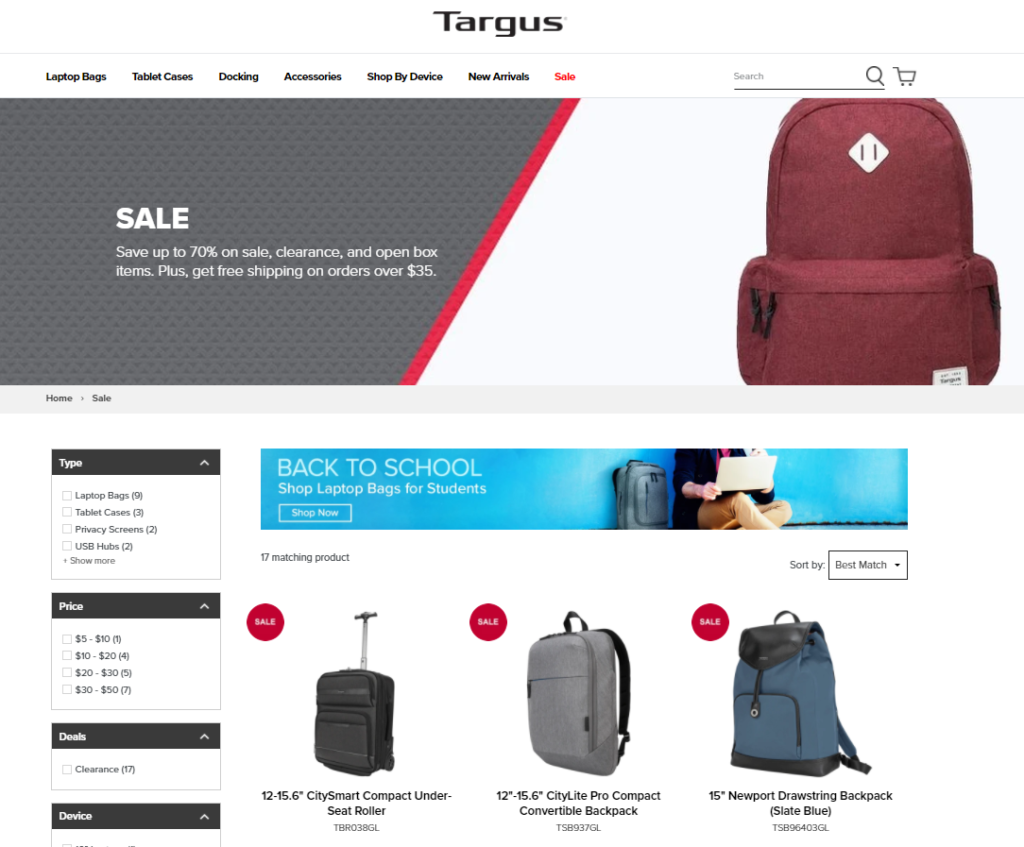 Show Them What They Want to See
Your product isn't going to sell if it's kept in a corner of your store no one bothers to look in, or at the bottom of a page in a seemingly random section of your website. Your customer needs to see something in order to want to purchase it. Online, prioritize items that are popular based on purchases, views, margins, and stock quantities. Same goes for physical stores, but since you won't have access to view counts, keep an eye on your customers and what they look at, and not necessarily always purchase. Think something kept in the back of your shop could perform better? Move it to a high-traffic area like directly inside the front door, in the cash lineup, or in the display window. Trial and error will teach you what your customers want and will keep things interesting for regular shoppers. On that note…
Switch Things Up
Even if something has been performing beyond your wildest dreams, change the way you present products at least once a month. If an item is popular and is selling like hot cakes, good for you! But you must keep moving as trends come and go and shoppers will eventually want something else. Keep your customers engaged by showing them the next hot thing every time they come back.
New Arrivals
We all want the hottest new item before anyone else. Keep things exciting in your store or online shop by clearly mentioning that something is brand new. Create a new arrivals section or have your online customers filter by newest arrivals. And if an item just came back in stock after being sold out? Create urgency and let your shoppers know. They wouldn't want to miss out a second time!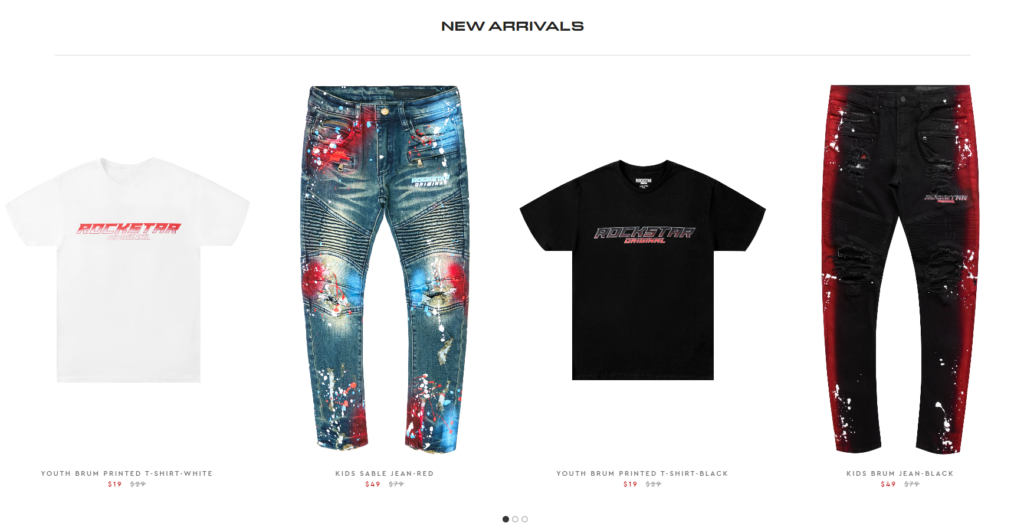 High Stock
Have a lot of something in stock? You probably don't want to hold on to it forever and take up space in your storage area or warehouse. Make sure it sells by ensuring your customers see it. In a physical store, place the item in a high-traffic area where everyone who comes in sees it. Online, merchandise it first. Still not selling as well as you'd like? Put it on promo or adjust the price and see if things pick up.
Colors
Visual merchandising is all about attracting your customer's eye, and colors are a great way to do it! Define what your seasonal colors are in order to create a cohesive color story across your store, group items of the same color together for shoppers looking for a certain hue, separate cold colors from warm tones, or let online consumers filter your items by color. If a color is trending, list it first on your website or use it in the window of your shop.
Variety
Are your customers often just casually visiting your website or boutique and not planning on buying anything? In cases of low-intent browsing or searching, sort your product in a way that ensures a large variety per attribute (color, material, style, etc.). That way, you're bound to show them something that will catch their eye.
Full Size Run
No shopper likes to feel left behind. If your online shop or physical store sells clothing, make sure to showcase your products in a wide variety of sizes, either by using models or mannequins of varying body shapes or, online, by letting the customer filter by size. We all deserve to feel fantastic!
Online Merchandising Strategies
Selling online allows you to broaden your reach while seeing concrete data about the people who shop on your site. What do they search for? What items do they look at? What makes them buy? Your store can be merchandised in a wide variety of ways, which can be overwhelming if you're planning on taking on the challenge manually. Thankfully, teaming up with a service like Fast Simon makes it easy and automatic, and allows you to customize every page on your online store so that your customers get what they want and you see the most revenue possible.
These online merchandising strategies are perfect for any website looking to level up from the more basic merchandising strategies listed above. Ready, set, merchandise!
High Conversion
What are the items that currently convert people casually browsing your website into actual customers? Even if these items are not your best sellers, or if they're not brand new arrivals, you're obviously doing something right by carrying them. Try merchandising them first, or putting a spotlight on them with a banner or a promo, and see what happens.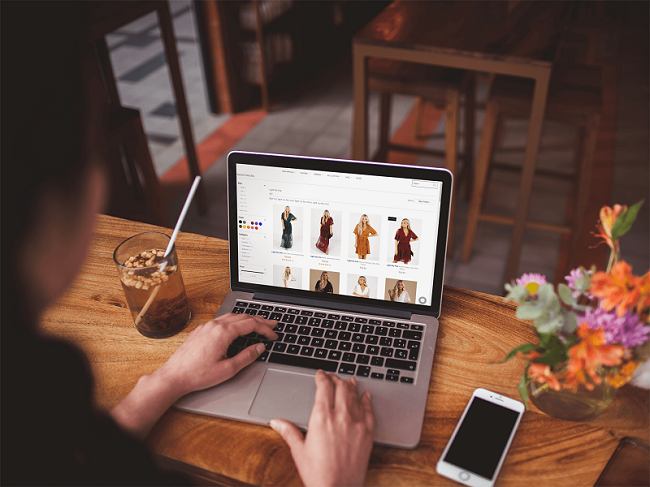 High Margin
Hey, you do want to sell those big-ticket items, don't you? Don't be shy and try listing the products that make you more money first or highlight them in a banner or with a special offer.
High to Low / Low to High
When people are overwhelmed by options, they often like to be guided by price. Bargain shoppers will love seeing the most affordable items first, while more luxe clients will enjoy looking at more expensive picks. Give your shoppers the option to see search results and category pages with the order depending on ascending or descending prices. This can be combined with other merchandising strategies, like best sellers, new arrivals, colors, and liquidation.
New and Popular
We've said it before, but let us say it again: people love popular products. And they love new things! So why not combine the two when you can? If an item is new and performing well, list it first. And don't forget—teaming up with Fast Simon means you don't have to constantly assess what's popular and merchandise everything manually—it's all done automatically.
Customized Journey
Selling online gives you so many advantages you just couldn't get selling in a brick-and-mortar store. The biggest one? Data. Following your customer's journey on your website allows you to get to know them really, really well, and to offer them exactly what they're looking for. Automatically merchandise your website based on what a particular shopper has looked at, added to their cart, and actually bought. This is a perfect strategy for online stores where shoppers create an account and are greeted by name—it just makes the personalized touch that much stronger, ensuring they come back again and again.
Promotional Tiles and Banners
Lead your customers exactly where you want them with the help of promotional tiles and banners. Both are great ways to announce a special offer or promote a particular product. Banners are perfect for the top of any page, or as part of your homepage, and can feature photos or copy only, while promo tiles are squares that are embedded into your search results or category pages. Want to know more? Read this blog post.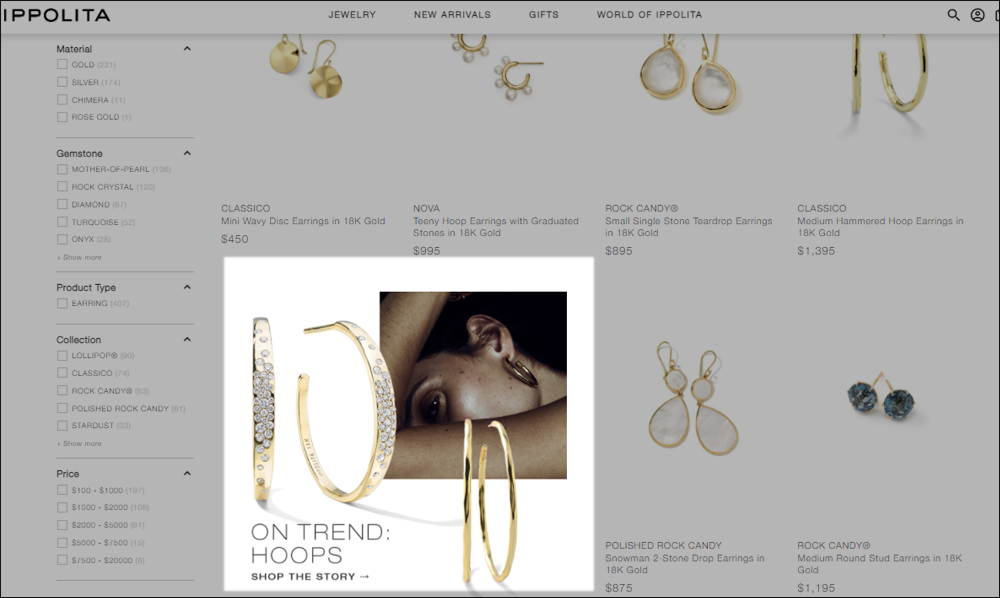 Geolocation
It may be freezing in Vermont, but it definitely isn't in Tennessee! Show your customers products that are relevant to their location first, based on the weather, the season, or buying trends you've noticed for different cities, states, or parts of the country.
Audience
Where are your customers coming from? The visitors you get from Facebook ads versus Google ads probably respond to different things. Track where people are coming from and monitor what they look at and buy to discover trends, then merchandise your website accordingly.
Online Merchandising Best Practices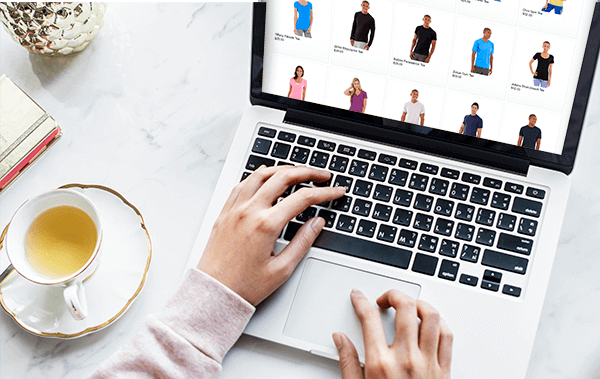 You now know a bunch of useful tips for organizing and presenting your products online, but how can you make it easier on yourself? Be as effective as possible by relying on the magic of AI with these strategies.
Merchandising Campaigns
A campaign will bring your customers to a part of your website (product page or landing page) using pop-ups, banners, or promotional tiles. Show the campaign to everyone or to choose your audience based on geolocation or referral link. Promote a single product on sale, a selection of products for a particular holiday or time of year (Christmas, back to school, spring, music festival, etc.), an entire category, or have a sitewide sale. It's all up to you!
Merchandising Strategy Sequences
Ever noticed how Monday morning sales differ from Saturday night ones? Different times of day, and different days of the week, are bound to bring different types of customers to your online store. Analyze current trends then use Fast Simon to automatically change your website's merchandising from day to day and hour to hour. This can be a fantastic idea for holidays as well.
Merchandise One Store – Push to All Others
Working with multiple stores, locations, or merchandising for different geolocations? Don't waste your time making the same changes on each location's site. Instead, make changes once and push them to all locations. Time is money, so spend yours wisely!
Display Merchandising Optimizer
Most merchants guess which product image should sell an item without ever knowing if they've made the right decision. They simply go by what they like or what looks best to them. Stop the guesswork with Fast Simon's Display Merchandising Optimizer. Harvest the power of advanced AI technology to analyze shopping behavior, sales velocity, image performance, and other data to optimize your online merchandising and present the product images shoppers actually respond to. More engaged customers and more money in your pocket. Boom!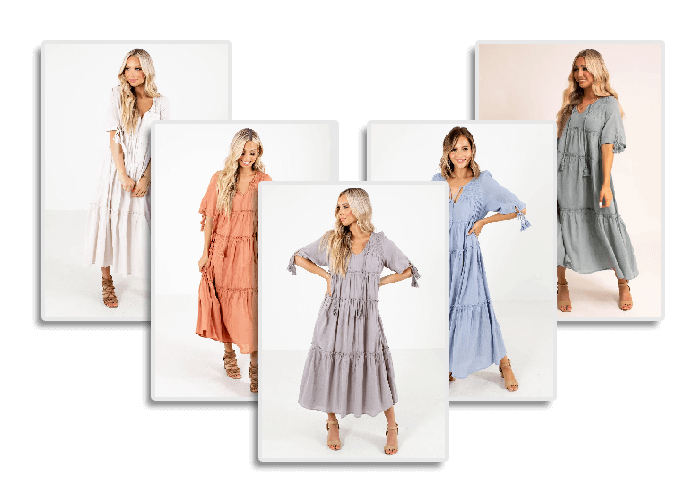 Merchandising Automation Strategy
As you now know, the best way to optimize your online merchandising strategy is by using an AI-based app like Fast Simon to automate it all. Combine everything you've learned in this comprehensive guide so far and maximize your online sales by automating:
Visual assets (photos of your products, banners, tiles, etc.)
Rules (what products are shown first, promoted, or demoted?)
AI strategies (customer patterns are recognized and implement changes)
Keep reading to get a clearer picture of your target customer in order to understand how to better merchandise for them, either online or in-store.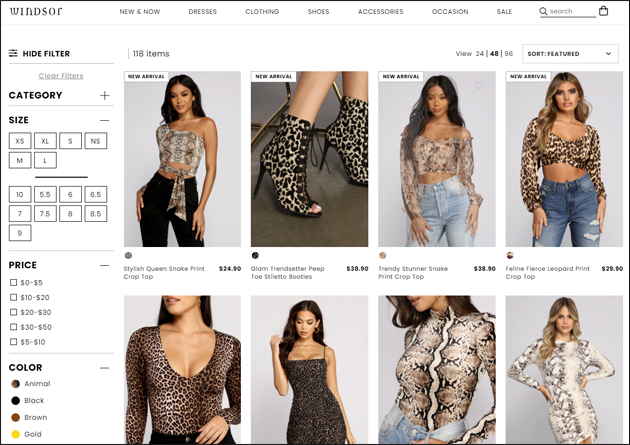 Are you dealing with a high-end shopper or do your customers love the thrill of bargain hunting? Do they spend endless hours comparing products and deals? This information is an important piece of the puzzle when it comes to merchandising your store to maximize your revenue. Once you have a good idea who your average shopper is, use these tips to ensure you're speaking their language:
High-End Shopper Merchandising Strategy
You'll have to go all-the-way luxe to charm a couture-loving client. Every single thing in your shop should scream luxury. If you're running an online store, this includes typography and images in your banners, product description tone, sleek photography, and (of course!) product selection. And if you're operating a physical store, everything will have to feel high-end from the counters, shelves, and light fixtures, all the way to your staff's uniform. Think white, black, and gold—always timeless, always so chic.
You'll also need to make sure that clients have everything they need at their fingertips, like mirrors, classy changing rooms, good lighting, and perhaps even a tasty drink to fully enjoy the experience. And don't forget that the high-end shopper thrives on exclusivity—they love buying when they feel like they are part of a VIP club. Use this to your advantage by releasing products in small batches, having waiting lists for popular items, and communicating with your regular shoppers in a more personal (but always formal) manner to let them know you want them to have dibs on all your exclusive items.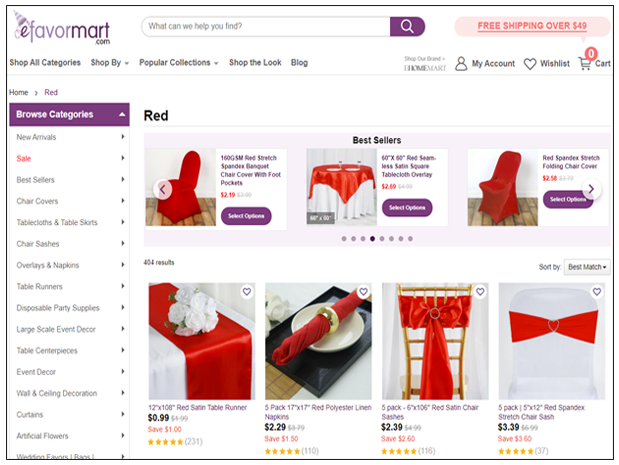 Discount Shopper Merchandising Strategy
Bargain shoppers thrive on the hunt. They always have an eye out for potential treasures and will act fast when they find a price that just can't be beaten. They are spontaneous and can be charmed by an item just because of its price tag. And because most discount shoppers won't pull out a calculator to compare different deals (remember, they want to act fast!), it's up to you to see what kind of offers appeal most to your specific bargain customer.
Play around with the way you lower your prices. Does $.97 work better than $.99? Or try presenting an item as being $X off versus X% off and see what happens. Here's an idea: does releasing a new batch of items on sale every day or every week at a certain time make your customers come back?
Bargain shoppers love these types of sales. Have you tried them in your store yet?
Buy one get one free
Buy one get one X% off
Bundle sale
Gift with purchase
Flash Sale
Coupons
Promo codes
The BOGO (buy one get one) sale either gives your customer a second item for free or lowers the price of the said second item by a set percentage. The bundle sale is perfect for smaller, less expensive items—buy 5, get the 6th free! (Now that'll help your average cart size!) A gift with purchase could convince an unsure shopper or even bring a new customer through the doors, and a flash sale, which usually only lasts a few hours, is sure to get a client who responds to urgency to fill up their cart. Sending coupons or promo codes is always a great way to have bargain shoppers coming back, and don't be afraid to send exclusive promo codes with bigger discounts to your best clients, or to those you haven't seen in a while. Whatever you do, never forget these words: bargain shoppers LOVE rebates. Now all that's left to do is find out what kind of rebates your customer responds to most!
The Researcher Merchandising Strategy
This customer wants to make sure they get the perfect item at the perfect price. They've probably scouted out all of your competitors already and have looked at all the products that resemble yours. If they're shopping in person, your store may be their 8th stop, and if they're shopping online, we're willing to bet there are at least 14 tabs open in their browser. So how do you catch their attention and convince them that your product is the right one for them? You could, obviously, just get lucky and end up having the one product that they deem the most satisfactory. Or you could prove it to them.
Online, by including as much information as possible in your product descriptions, ensuring your product photos showcase all angles (or using the magic of AI to get a 3D view of your products or have a try-on feature), highlighting great reviews from real shoppers like them, making exchanges and returns a breeze, offering a great warranty, and making sure your prices are fair. You know everything about your products, so share that knowledge with your research-inclined customer. They'll probably thank you for helping your bottom line.
Start Merchandising Better
No matter the store, the product, or the type of customer, there's always a way to better your merchandising strategy. You'll foster a happier, more loyal customer base, while growing your revenues at the same time. But don't forget: you don't have to do this alone! Merchandising manually can be quite the headache and can take up a lot of precious time—time better spent elsewhere.
Discover the magic of machine-learning AI and contact Fast Simon to create and automate your perfectly personalized merchandising strategies!