Black Friday and Cyber Monday are the most lucrative days of the year in the eCommerce calendar. The 2021 BFCM holiday shopping season saw the highest online sales revenue in history, with online shoppers spending 8.9 billion dollars on Black Friday, and another 7 billion on Cyber Monday. These high statistics and big impact shouldn't be taken for granted though, we're providing 7 tips to help make your BFCM the most successful yet.
1. Get Involved Early
When it comes to making the most of these days, there's no time to lose! In 2022 Black Friday falls on November 25th and Cyber Monday falls on November 28th, so promotions should not be left too late. Late October is a good time to start planning and advertising, in order to ensure that potential consumers' attention is not pulled elsewhere.
So what should be planned in advance?
Discounts that will be offered
Most promoted items
Which stock is needed and available
What upsells or bundles will be offered
Shipping costs and prices
These are all logistical issues that should be researched, as inventory management is one of the biggest obstacles that could be come up against these days. Knowing how much stock is needed means limiting the possibility of delays. Using data from previous years as well as inventory management software means that you can plan for the right amount of stock that's useful.
Marketing campaigns are a crucial element of the shopping weekend, so it's a good idea to begin testing tactics in September. Advertising campaigns start to intensify in October, so make sure yours is up there too. Be creative and unique with your campaign, make it stand out and shine against the competition.
This period is a great time to set the stage for long term customer retention. There are so many opportunities to interact with your shoppers, offering discounts, promotions and events can be started early, setting up a roadmap for plenty of customer interaction; allowing the brand to really establish its voice and character.
2. Optimize Your Website
Having an optimized website is essential for making maximum Black Friday impact. Making sure the website is as user friendly as it can be means that every shopper with the intention to purchase will be able to. Having a website with bad usability means that customers will switch to another website that is easier for them to handle, losing you sales.
On a similar note, making sure that you have good brand visibility is important so that anyone interested in finding the brand is able to. Make sure the homepage is optimized and eye-catching. It should demonstrate the brand's personality, include high quality images of the top products sold, and clearly show what is on offer.
It is also crucial to have a streamlined checkout process. If it takes longer than 30 seconds for a customer to checkout, 50% of Americans are less likely to buy something. The checkout process needs to be simple and smooth, fast, with multiple payment options and an express checkout button. Having a 'Buy Now Pay Later' option could also be a great way to offer a solution to every customer who wishes to purchase.
Lastly the site search is not something that should be overlooked and should be optimized. The chance of relevant products and sales coming up should be maximized, so specific merchandising rules could be set for the holiday season that emphasize the products you're looking to push or hide.
3. Think About Mobile Devices
M-Commerce, shopping through mobile devices, continues to lead the way in eCommerce. 71% of shoppers visited retail sites via their mobile devices last year, and 51% of BFCM conversions happened on mobile in 2021. This is not the time to be complacent thinking 'our online site is good enough'. In order to reduce cart abandonment rates and increase conversions, every brand must have an optimized mobile experience, whether that's online or on an app.
The mobile shopping experience has to be optimized in advance of the holiday season in order to include a seamless user experience which will boost sales, SEO and AOV. Make sure all pop-up ads are removed, page layouts should be optimized for mobile, and pages should load quickly.
4. Take Advantage Of Outreach
A huge opportunity presented by BFCM is new channels of outreach to customers, and potential lifelong customer retention. Shoppers are willing to share their information to make the most of deals, loyalty programs are a great way to help customer retention after the holidays. Loyalty can be built across channels, with outreach in the form of SMS or email useful in terms of keeping in contact.
For this reason, email and SMS marketing strategies should be on point, companies such as Attentive and Klaviyo can help with this. Timely messages should be sent if there is a revenue-lost action such as abandoning cart or abandoning after clicking a promo. Behavioral triggers are very productive emails for retailers to send, and email revenue can be generated from sending these. Follow up emails are also key here.
The opportunity for incentivizing referrals should be utilized, as word of mouth recommendations are a great way of building community and knowing that your business is on the right track. Opportunities such as extra bonus points or samples when referring a friend can be useful.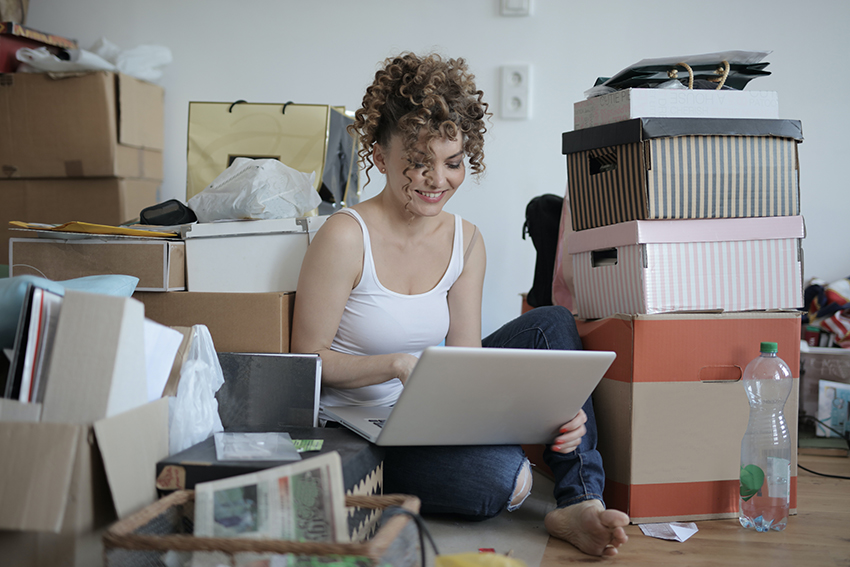 5. Inventive Sales Strategies
These holidays are a great opportunity to get inventive with sales strategies that can boost your conversions. Limited time marketing strategies work well for this occasion, and can be shared with shoppers via SMS. Making sure shoppers can purchase easily directly from messages, or even using click-to-buy messages can be a great way to boost sales.
Another useful option is creating 'Bundles' or packages of multi-order items that increase the AOV. Decreasing the price of individual items to one unique price creates more value, and works well with brands that have multiple offerings- such as wellness, beauty or health products. Bundling can improve revenue by significant amounts, and helps encourage customers to try new products. If you're choosing to go down the bundles route, it's important to decide which potential bundles will work well together in advance.
Similarly, any cross-sell or upsell items should be considered in advance. A smart AI machine that can create these recommendations is the best option here. Merchandising features can be set so that click profiles can help create an effective cross-sell upsell machine learning outcome.
6. Don't Forget Social Media
Loyal customers will be aware of any deals you're offering through social media campaigns, so its importance shouldn't be overlooked. Many people use social media as a form of inspiration for which products to buy. Because of this, be creative on social media! This is a great way to build customer loyalty through unique stores, engaging customers and developing emotional loyalty. Having your brand seen as human rather than a machine is a great benefit social media can offer. Authenticity is essential to success here, and a higher focus on social presence will always return results.
Use a range of platforms to get your BFCM messages out- not overlooking the new ones such as TikTok which is helping brands find huge success. One viral video could make all the difference.
User generated content is also a great way to attract business from social media. This gives a much more trustworthy impression to shoppers, as it is other customers rating their experience. User generated content usually reaches a wider audience, so BFCM is a great opportunity to put this into action. Collecting and highlighting positive reviews can really boost sales, and other options such as hashtag contests can be a fun and lucrative way of reaching out.
If your BFCM deals aren't clearly visible on social media then you're doing something wrong! Let your customers know who you are, and what you have on offer.
7. Personalization
At a time when shoppers have a high intent to buy, making sure they feel valued and seen is more important than ever. Personalization should be used to capture the pivotal moments of customer intent. A creative way of doing this is to offer personalized promotions to each customer- for example through audience segments. Making sure customers see the deals that are of interest to them is important, as shoppers will be looking for generous offers in the areas that are relevant to them.
Other personalization opportunities such as sending one-time promo codes for the holidays or for products they may have viewed multiple times can be a great way of increasing revenue. This is exciting for shoppers, and it also helps with brand inventory management, so it's really a win-win situation.
Conclusion
As we have seen, BFCM is a treasure trove of opportunities for any brand. If handled well and all the arrangements and planning are made in advance, there is no reason why this online holiday season doesn't increase your revenue hugely.