The visual appearance of your eCommerce store has a big impact on the way your customers purchase. It's important to invest in a high quality design for your website in order to increase sales, boost customer satisfaction and give shoppers the right impression of your brand. Let's take a look at some of the ways this can be achieved.
High Quality Content
Whatever the content your website is displaying, it should be optimized. This includes:
Images
Products
Descriptions
Other resources
Homepage
Products on the homepage should be limited, and not overcrowded. If there are too many products on the homepage then it will confuse shoppers and maybe lead to decision fatigue. Instead, all of the right information should be present with clear product alignment. Adding exclusive content is also a good way to boost sales.
Images
Images should always be high quality. Low quality images give the impression that your brand is careless or the products might not be top quality. Instead you should offer three or more high quality images from different angles.
Blog
High quality content also applies to the blog. Offering consistent blog posts with relevant and engaging topics is a great way to create customer loyalty. It can be a unique selling point, and demonstrates to your shoppers that you are an expert in your field. Use keyword research to make sure you deliver content that is relevant to your specific audience.
Appropriate Website Design
Having your website look a certain way to match the shoppers' expectations is crucial. When designing a website you need to consider some questions:
What are you trying to create?
Who are you trying to cater to?
What atmosphere is the aim?
Color
Colors say so much about your brand. Deciding the colors for your store should be carefully considered. Once you've settled on what best represents your brand, you should stick to this. Make sure it stays consistent omnichannel, so people learn to associate this with your brand. This applies to brick and mortar stores, social media and your eCommerce shop.
Style & Layout
Use research boards such as Pinterest, Instagram and other websites to understand what kind of design appeals to you. Visual sites can help you plan your design. Visual merchandising is super important; so the better the layout of your store, the more products you will sell.
Navigation
Usability is as important as visibility. Make sure that a user-friendly website is at the core of your design plannings. Don't include too many pages; just the crucial one. Make sure that your merchandising strategy fits with what you are creating.
Mobile Friendly
With the growth of m-commerce, and social commerce, more people are using their mobile devices to shop online than ever before. Apps like Tapcart are a great way to transform your eCommerce store into an optimized mobile application.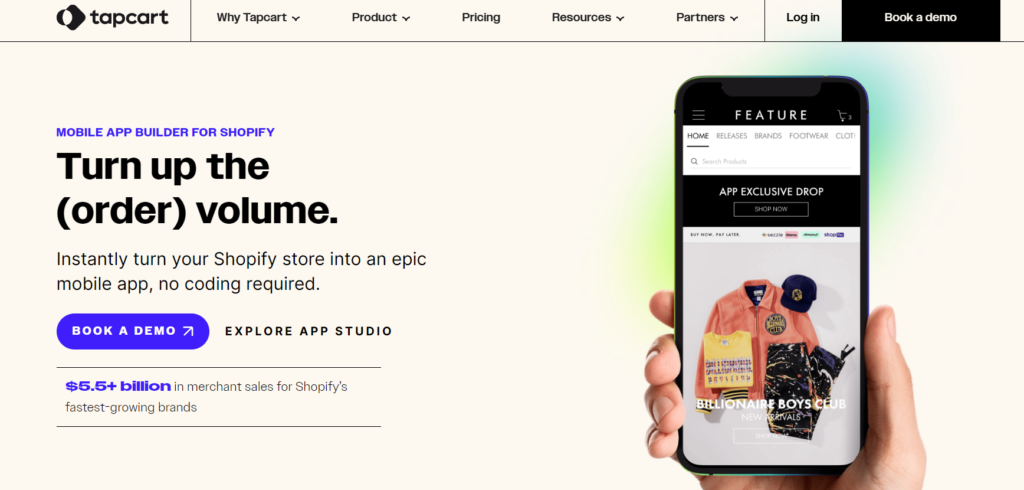 Your website needs to be as optimized and stylish on a mobile device as it does on a browser. This is something to seriously consider. Integrating your mobile store with your social media accounts is also a no-brainer.
People nowadays naturally move from social media to your eCommerce store, so give them this chance. This will boost sales and appeals to younger customer demographics such as millennials and Gen Z.
Using social proof is also a great way to let shoppers know that your products are loved. If customers want to share their reviews of the products on social media, this kind of user generated content can have great results for your business.
Conclusion
Overall there are lots of reasons to make sure that your website design is up to a high standard. It can boost sales, and give a strong brand impression. People see with their eyes before anything else, so creating a design that is right for you is crucial.