eCommerce Merchandising for Every Season: 5 Best Practices for Selling Seasonal Products

By

Adeel Qayum

Edited by

Michelle Meyer
Fact-check by

Olivia Kashti
Updated October 27, 2023.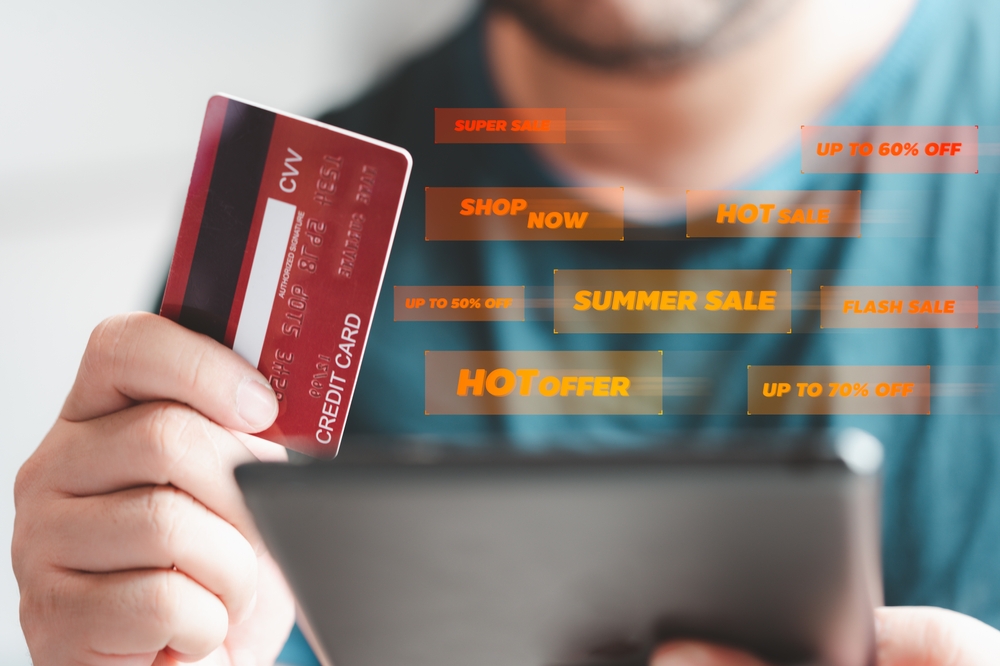 Seasonal product sales in the online marketplace can only be described as a rollercoaster ride. It's exciting and certainly profitable when done well. To help you make the most of seasonal ups and downs, we explore different eCommerce merchandising best practices for selling seasonal products.
5 Best Merchandising Practices for Selling Seasonal Products
Add compelling product descriptions and imagery

Optimize product recommendations

Implement dynamic pricing strategies

Create seasonal bundles and gift sets

Leverage influencer collaborations
1. Add Compelling Product Descriptions and Imagery
Well-crafted product descriptions and visual merchandising are powerful tools for selling seasonal products. You can:
Highlight each product's seasonal appeal and benefits.

Connect with your customers on an emotional level.

Create seasonal themes and décor.

Place your seasonal products strategically in your store for maximum visibility.
For example, Tail Bangers, a specialist dog treats seller, promotes their Spring products by connecting them to baseball season. Phrases like "Play Ball", "What says Spring more", and "a day at the ball park" reinforce this.
Pro tip:
Consider what information your target audience finds relevant and useful. Identify their language preferences and whether they're okay with certain words or phrases. This will help you craft informative and persuasive content that meets the buyer's intent. Plus, it will help you optimize your site search, making it easier for customers to find what they're looking for.
» Are your seasonal products niche? Try these tips to optimize your merchandising efforts
2. Optimize Product Recommendations
Seasonal products have a limited timeframe when they sell well. So, you want to make sure you get the best out of your seasonal products. Product recommendations create good opportunities for upselling and cross-selling, especially if they're personalized to each customer.
For example, clothing retailer Tulio recommends products based on the seasonal style the customer is browsing in its store. While looking at a pink knit winter jacket, Tulio recommends other pink cardigans and knits under the "Shop the Look" section.
» You should merchandise your product recommendations too: Here's why
3. Implement Dynamic Pricing Strategies
While putting your merchandising strategy together, remember that dynamic pricing and seasonal products go hand-in-hand. By adjusting prices and offering discounts based on seasonal demand, you can create a win-win situation where customers get more value for their money, and your business grows.
For example, outdoor gear retailer BackCountry raises prices on ski clothing and snow gear as winter approaches. During the summer, it runs flash sales and offers discounts on those products to maintain sales momentum.
» Unsure how to bring these merchandising strategies together? Find out how AI can help
4. Create Seasonal Bundles and Gift Sets
By bundling related seasonal items or curating seasonally-themed gift sets, you can:
Increase your average order value by encouraging customers to buy multiple items.

Create seasonal promotional campaigns on your store, social media channels, or email.

Manage your seasonal inventory by including overstocked items as add-ons or free gifts in product bundles.
For example, CURATEUR, an eCommerce brand founded by style expert Rachael Zoe, uses gift sets as cross-selling opportunities. Its summer-style box curates different products that complement each other.
Pro tip:
Leverage different product bundle strategies to refine your merchandising efforts. Test and adjust your approach based on seasonal trends, customer feedback, and data analysis. Done well, seasonal bundles and gifts can boost sales and drive repeat purchases in your store.
5. Leverage Influencer Collaborations
Influencer marketing is a great way to build awareness for your seasonal products. It involves partnering with TikTok, Instagram, and other platform creators to generate content that captivates and delights your audience.
These creators are full of engaging content ideas, and you can pitch your own ideas for the seasonal campaign. For example, influencers collaborating with Sephora creatively unbox its gift sets on Instagram, captivating their followers and fueling excitement for the brand's seasonal offerings.
Pro tip:
Partner with creators who have a decent following and a knack for creative storytelling to captivate your audience. With the right influencer collaborations, you can build a credible campaign and amplify your growth and reach.
Swiftly Adapt Your Seasonal Merchandising
If you want to drive sales and foster customer engagement, it's critical to tap into the best practices of eCommerce merchandising. This is true in every area of eCommerce, including seasonal sales. By prioritizing thorough market research, you can understand your customers' preferences and anticipate their seasonal demands. In turn, this can help you optimize your seasonal merchandising strategies. Remember, your store and products are unique, so it's important to test different methods until you find what works best for your store and customers.
» Need more merchandising tips? Find everything you want to know in this ultimate merchandising guide