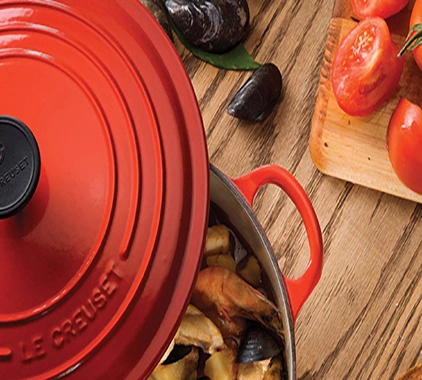 Greater Sales and Customer Satisfaction
Challenge
Optimizing over 40,000 monthly product searches; Helping customers find the exact right item in a timely manner; Managing high stock inventory.
Solution
Seamless integrated on-site search Relevant, Self-Learning & Lightning-Fast Site Search
Results
4x
Increase in conversions for visits with site search
3x
Increase in product page views
About
Everten is Australia's leading online retailer of kitchenware, homeware, giftware and tableware. Everten is a family owned 100% Australian company that LOVES to cook. This is reflected in an extensive product range, coupled with great product advice and excellent service, as rated by the customers.
We have always been satisfied by the speed in getting assistance and rectifying issues with Fast Simon. Not only is the speed of search fantastic, you could also say it is the speed in conversion that has helped. We found that the percentage of customers who convert using Fast Simon is 4 times that of customers who don't.

Challenges
Managing over 10,000 unique inventory items at any given time
Helping customers find the exact right item in a timely manner
Optimizing over 40,000 monthly product searches

Solutions
Greater Sales and Customer Satisfaction
Everten found their staff uses Fast Simon not only to direct customers to particular products they are calling to ask about, but also helps customers direct the staff to products when they wish to obtain more information and advice, ultimately leading to greater sales and customer satisfaction.
We have found by analyzing search queries that many customers search for a specific item in specific sizes, i.e Le Creuset Casseroles, of which there are many variations. Having Fast Simon helps them find these specific products quickly without needing to go through the long-winded process of browsing through our category tree

Results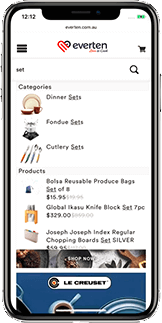 Thanks to Fast Simon, conversion rate from search has increased by 4x.
Everten also sees an improvment in overall customers' satisfaction, with shoppers spend more time on site and view 3x more product pages.