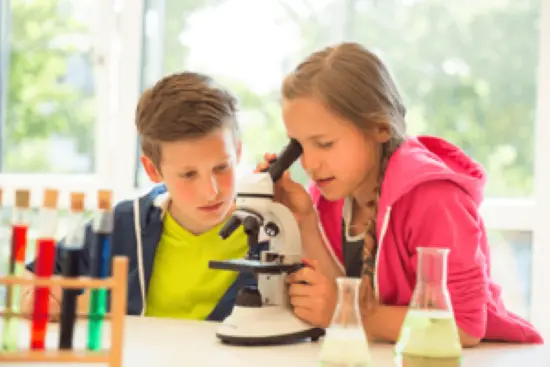 BrightMinds increased revenue by 18% with Fast Simon Personalization
Challenge
Managing high stock inventory, personalise the shopping experience, delivering great results with high value.
Solution
Using Fast Simon Merchandising and Personalisation, BrightMinds is able to control multiple collections at once and optimise the entire buyers journey.
Results
3x
Conversion rate from shoppers who search
18%
Of store's revenues is driven by personalised shopping experience
5x
Conversions with product recommendations
About
BrightMinds is the brainchild of science teacher Alison Quill, who left teaching because she felt stifled by the National Curriculum. "It became teaching by recipe," she explains, "but I wanted to set off that spark in children's minds". BrightMinds is on a mission to inspire kids to be curious about the world around them and to encourage creativity in a fun way. BrightMinds is based in the UK and sells toys and kids books since 1999.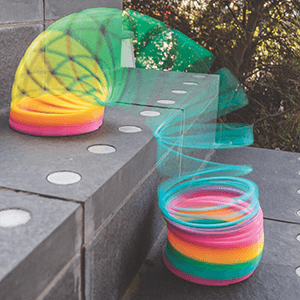 The machine learning of Fast Simon that powers the personalization, merchandising, and recommendation across our site is an order of magnitude better than Shopify's or other search providers we've tried. I also have to say that the tech support team is fantastic.

Challenges
Delivering results that are relevant and with the highest margin
Managing high stock inventory that updates on a daily basis
Personalize the shopping experience for different audiences

Solutions
BrightMinds searched for a long time for a search solution that will not only deliver relevant, fast results but also will supply advanced filtering options that give an extra layer of search and navigation.
Merchandising as a key to optimization
Using Fast Simon Merchandising, BrightMinds was able to automate and control multiple collections at the same time. "We are a small team, so whatever we can do to automate things is brilliant", says Alison. BrightMinds is utilizing merchandising to cycle through inventory effectively.
Personalized shopping sessions to increase conversion rate and AOV
BrightMinds additionally uses Fast Simon Personalization, so shoppers are getting a tailor-made shopping experience. By providing such an experience, based on the shopping history, demographics, and personal preference of the customer, BrightMinds conversion rate for personalized shoppers is over 25%. Shoppers not only get extremely relevant information which helps them purchase, but they also purchase additional products.

Results
People are actually finding what they are looking for, and it is presented in a way that they can filter. I love the fact that shoppers can filter however they want, by age, rating, price etc. that's a feature that is not common to find.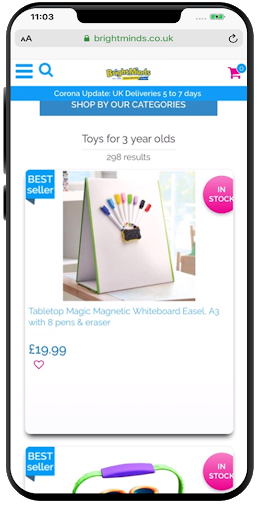 With Fast Simon, conversion rates from search increased by 13%. When it comes to the store's revenue, about 85% of it comes from search and smart navigation users.
Personalization is the true star in BrightMinds, with more than 22% of the store's transactions coming from personalized sessions.